Key Steps to Building an Effective Patient-Centric Healthcare System
Key Steps to Building an Effective Patient-Centric Healthcare System The healthcare system in the US is complex, incentive driven, and highly fragmented. Poor coordination in a fragmented system has resulted in serious medical errors that have cost lives. Most organizations realize that one way to mitigate such errors is by sharing accurate and up-to-date patient information. Yet, healthcare IT (HIT) systems from different organizations are not integrated, leaving room for gaps in critical information.
To bridge these gaps, the Institute of Medicine (IOM) has drawn up new guidelines for a patient-centric system enabled by the implementation of a connected ecosystem among healthcare organizations.
This webinar, jointly presented by WSO2 and Hospital Corporation of America (HCA), will
Discuss the benefits of creating a healthcare ecosystem
The role of technology in healthcare informatics
How HCA has leveraged healthcare informatics across their nearly 300 facilities that include hospitals and freestanding surgery centers across the US and UK
Presenter
Tim Dunnington
Director of Data Innovation, Hospital Corporation of America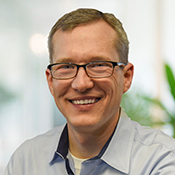 Tim Dunnington is an experienced software developer, product manager and technology leader specializing in healthcare system integration. He started his 23 year career in healthcare IT at Georgetown University Hospital, where he served as an integration developer. Over the years, Tim has architected large-scale integration solutions, has built software, led development teams in building new integration platforms, and has worked in the HIE and interoperability space. He now calls Nashville, TN home, and serves HCA as Director of Data Innovations.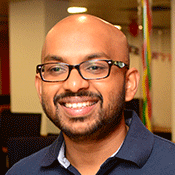 As part of the solutions architecture team, Nuwan works closely with WSO2 customers to develop and implement enterprise solutions. His experience spans across multiple verticals, such as e-government, education, e-commerce, and healthcare. Previously, he contributed to the development of various products, mainly focused on the API management technology area. He was also involved in research and development for the EU's Information Society Technologies SOA and mobile computing projects, and is a member of the British Computer Society