Benefits of Using Open Source IAM
By

WSO2 Team

|

23 Jul, 2018
Benefits of Using Open Source IAM
Watch Videos and View Slides
Choosing the right IAM solution for your enterprise based on features is no longer a viable approach since most vendors offer the same functionality. In contrast, open source IAM solutions provide a better alternative to close-sourced software when considering aspects such as deployment flexibility, usability, and cost. But you also need to make sure that the cost of migration is justified when moving away from a close-sourced model.
In this webinar, we will share our experience on helping customers move from closed-source IAM solutions to an open source model in a cost-effective and low-risk manner. We will explore the advantages of choosing an open source IAM solution and the enhancements and customizations that are made possible with this model. Topics discussed will include:
Why open source (OSS) IAM
Example customizations made possible through OSS IAM
Learning curve for OSS IAM and how WSO2 can help
Migrating from closed-source solutions and how WSO2 can help
A demo
Presenter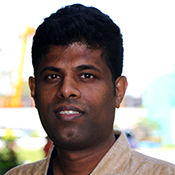 Ajanthan is lead solution engineer at WSO2. In his role, he helps customers to architect, plan, and develop solutions using WSO2 technologies. He started his career at WSO2 as a software engineer 6 years ago and was part of App Factory team where he designed and developed an application development lifecycle management software. He also provided consultancy service to a number of WSO2 customers around the world. He has extensive interest in the open source culture and open source development methodology.