WHITE PAPER
08/2017
Devices - At the Forefront of Your Digital Transformation Journey
By Sumedha Rubasinghe
Director - IoT Architecture, WSO2
1. Introduction
The Internet of Things (IoT) is set to play a key role in the business world as organizations increasingly look for innovative ways to maintain their competitive edge. Research firm International Data Corp was recently quoted as saying the IoT market is set to grow to $1.7 trillion by 2020 from around $655.8 billion in 2014. Another researcher, McKinsey & Company noted there will be between 20 to 30 billion connected devices by 2020.
Consumers are already seeing the value in seamlessly connecting and syncing various devices ranging from their fitness trackers, cars to home security cameras. Enterprises too across all verticals are investing in IoT as part of efforts to become digitally transformed and leverage the benefits of these connected things and the valuable data they provide. Digitally enabled competitors are disrupting the industry by pulling industries into new digital directions and gaining a first-mover advantage with the new models they are creating using devices. We're also in the age of Millennials - a new reality that's prompting enterprises to accelerate IoT adoption. Consumers today look for speed, efficiency, high customization and all of this at competitive prices. It's clear that enterprises need to incorporate IoT into their broader efforts to digitally transform their businesses.
2. The Role of Devices in Digital Transformation
Devices can be broadly categorized into two main buckets, i.e. mobile devices and other devices with capabilities that go beyond just a phone. It's a common misconception to consider mobile devices as a separate set of devices; however, the mobile device has transformed over the years to offer or combine other capabilities (e.g. smartwatch). And then there are other devices or rest of the things (Internet of Things) that are being incorporated by enterprises to support their digital transformation efforts.
2.1 Mobile devices-led enterprise transformation
Mobile devices are transforming the way we work today. For instance, even enterprises are leveraging the benefits of mobile devices to enable employees to work from home, carry out field work more efficiently, or connect via a Cloud system. This means the devices used by these individuals would need to be managed and the concept of mobile device management (MDM) comes into play. There are several aspects to MDM; employees may want to use their own devices for corporate activities, which amounts to bringing your own device (BYOD) or the corporate would provision a device for the employee (COPE). Moreover, to use these devices effectively and to carry out day-to-day tasks, they need to include certain applications that are specific to a business. These apps maybe purchased by the enterprise and allowed to be used by the employees and therefore need to be distributed in an efficient manner. To do this, the enterprise would need to adopt a mobile application management (MAM) platform. Despite the potential challenges an enterprise would face when managing mobile devices within an enterprise, an efficient MAM strategy would help to achieve the following high-level IT requirements.
Foster business innovation/increase business opportunities
Streamline business operations/improve efficiency/cost savings/increase productivity
Enhance asset utilization/optimize supply chains
Integrate your enterprise assets to your digitally transformed enterprise
Create new digital business opportunities with new digital products
Understand consumer behaviour and provide better cons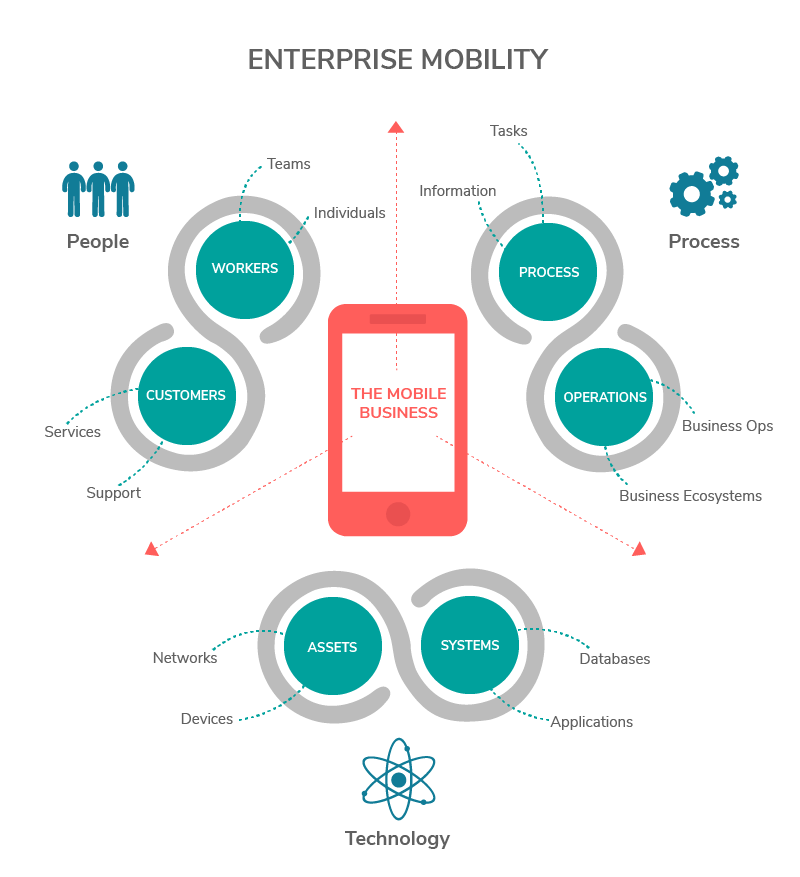 Figure 1: Mobile device usage patterns in an enterprise
Figure 1 illustrates the typical mobile device usage patterns in an enterprise. To overcome some common operational issues when managing mobile devices, and enterprise must consider some key recommendations; organizations must embrace mobility without compromising security to effect significant improvements to business processes and productivity. To do this, the organization should develop a mobile strategy that aligns with its mobile culture as well as internal security risk policies.
2.2 The incorporation of 'other' devices
Given the potential benefits devices could offer enterprises in many ways, it's no surprise that most organizations are looking at innovative ways to incorporate mobile and other devices. The benefits are multifold and range from introducing operational efficiencies, adding revenue streams, to expanding your customer base. It allows an enterprise to become a digital company, both within and externally, and aid overall expansion. Consider Amazon as an example of an already digitized enterprise than can expand further with the use of a device. Even traditional industries like automobiles can leverage device integration with the use of sensors and mechanics that offer a better experience to users, e.g. introduce in-car services like infotainment and navigation and outer services like oil change alerts can be fully digitized with sensors and devices (Figure 2).
There are significant benefits to even new adopters or those considering it irrespective of the industry they operate in, e.g. a car insurance company could consider installing a device to track how a particular vehicle is driven and the premium can be calculated based on those insights; this would ensure transparency that will, in turn, translate to financial gains. Another similar example is a player in the elevator/escalator business that can use devices to measure the use of the elevator/escalator and design a more efficient business model where the customer is charged per usage. All in all, devices can transform your business in different ways and open up a host of revenue streams that were not possible earlier.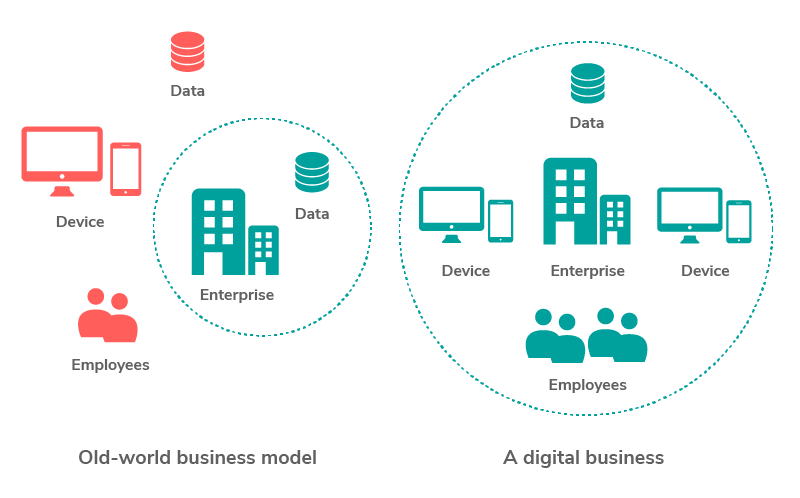 Figure 2
Figure 3 below illustrates how an enterprise, irrespective of the industry it operates in, can be transformed with devices.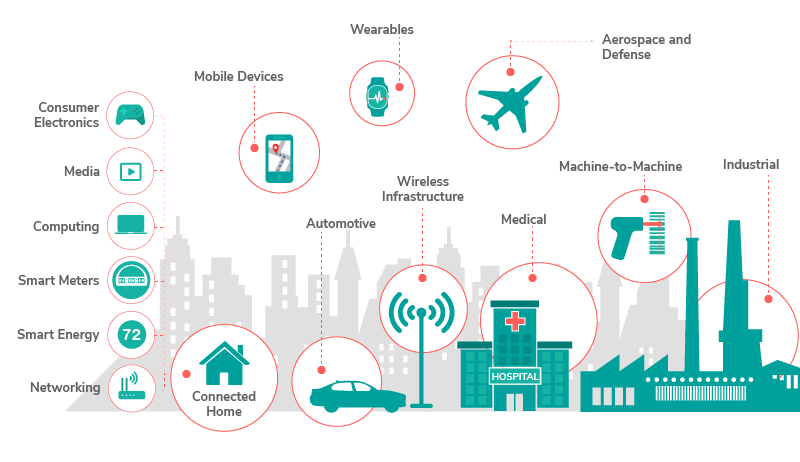 Figure 3: Enterprises being transformed with devices
3. Business Benefits
Apart from the technological advancements and efficiencies, there are a host of business benefits offered to an enterprise that goes digital. A key part of that transformation is the incorporation of devices - IoT focusing on enterprise mobile and application management and IoT platforms that connect people, devices, and applications. Let's explore some of these benefits:
Foster innovation to embrace digital transformation


Today we are in an era where customers do not need to come to the enterprise anymore to meet their requirements. The availability of mobile devices and the use of social media have prompted enterprises to make a significant shift in direction in how they reach out to customers. Enterprises need to be proactive and find innovative ways to take their business to the customer instead of waiting for the customer to find them. They also need to be increasingly visible in the customers' environment in the appropriate format to remain competitive. IoT enables an organization to connect everything, making way for new digital business opportunities and thus expanding revenue streams.

Provide better consumer experiences


A key advantage of leveraging connected devices is that an organization will gain access to valuable data, like consumer behavior, buying patterns, individual preferences, etc. What this allows the organization to do is gather, monitor, and analyze consumer behavior via advanced analytics and proactively offer value-added experiences. For instance, consider a retail store that has gathered data about an individual who regularly buys a particular brand of soap each month; the store can now use that information and send the consumer customized updates about specific promotions on the product. This helps organizations to build brand loyalty with customers.

Make smart business decisions


When you think IoT, it's smart devices that immediately come to mind; however, it's sensors that form a big part of this technology area. Sensors have the ability to provide precise determination of location, thus enabling a new level of location-based services, both indoors and outdoors. As a result, industries are able to offer greater customer experiences with enhanced services, such as easy navigation, hyper-local advertising, couponing, and pushing relevant information to meet specific requirements. This helps organizations to leverage these IoT devices to gain real-time insights into their businesses and respond better to enterprise requirements in a safe and secure way.
4. Picking Your Device Management Strategy - Best Practices
Once the enterprise has identified the need to incorporate devices into its digital transformation efforts, the next step would be to build device management strategy that specifically meets your enterprise requirements. There are several key strategic actions you would need to consider when integrating devices into your enterprises (Figure 4).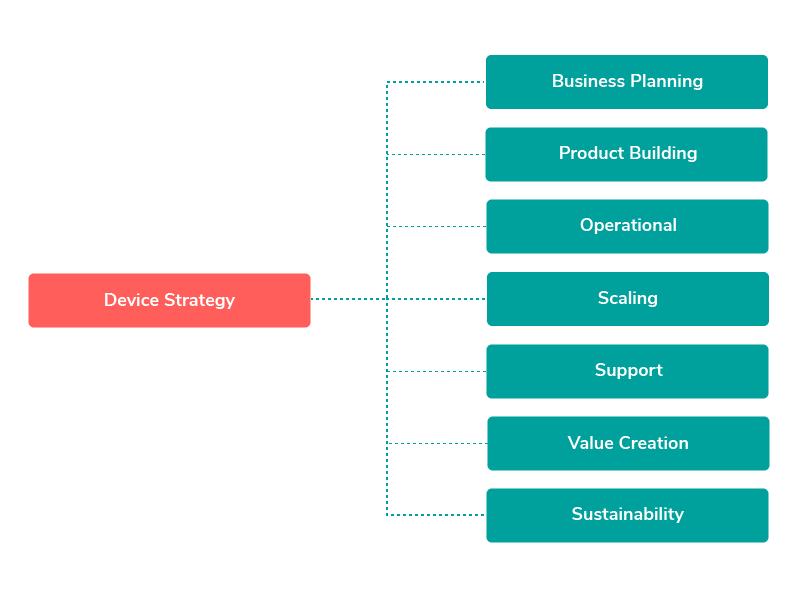 Figure 4
Business planning - At this stage, you would need to understand why you want to bring in a device to your business. Your requirements will vary depending on the type of consumer, e.g. an applications developer will need to consider which device to choose and go through the process of picking a software platform or building one from scratch, incorporating capabilities like device management, data storage and analytics, integration, and security; meanwhile, a device manufacturer who would need to consider factors like operating temperature, security, power consumption, the use of existing protocols or develop new ones, or use an existing chipset or design a new one.
Operational - The operational strategy would focus on the potential operational challenges the enterprise could face, like a backup plan in case the deployed device fails, ways to monitor its ongoing performance and accuracy of values and data, fault detection, etc. Other key components that need to be considered are ways to push updates, particularly to remote devices, and carrying out resets to ensure proper maintenance.
Scaling - It's important to monitor the capability of your system, network, or process to gauge if it's able to handle a higher load as it scales and has potential to be expanded to accommodate future growth as well.
Support - Typically, device deployments can be very remote and cannot be directly accessed for any support-related matters. In such instances, the enterprise would need to identify a suitable strategy that addresses issues, such as remoteness.
Value creation - There are different forms of value creation an enterprise would need to pay attention to measure the impact of your device creation. Some of these include identifying ways to curtail your product or service from degrading in value, capturing new values to gain a competitive advantage, and capturing new insights to increasing diversification.
Sustainability - Given that devices tend to improve with its overall capability and functionality, the enterprise would need to have a sustainability strategy to keep pace with the changes. This would require identifying the right platform to be able to deal with the addition of features and enhancing the existing ones. Other aspects include legal challenges associated with having devices that are integrated into your business, such as privacy, security, compliance with regulations applicable to specific countries, chain of liability, complex ownership scenarios, the availability of bandwidth, and automated contracts.
5. The WSO2 Advantage
WSO2 IoT Server enables device manufacturers and enterprises to connect and manage their devices, manage apps, secure devices and data, and visualize sensor data in a scalable manner. It also offers a complete and secure enterprise mobility management (EMM/MDM) solution. Figure 5 explains how WSO2's enterprise middleware capabilities come together to provide a complete IoT solution for digital transformation via WSO2 IoT Server.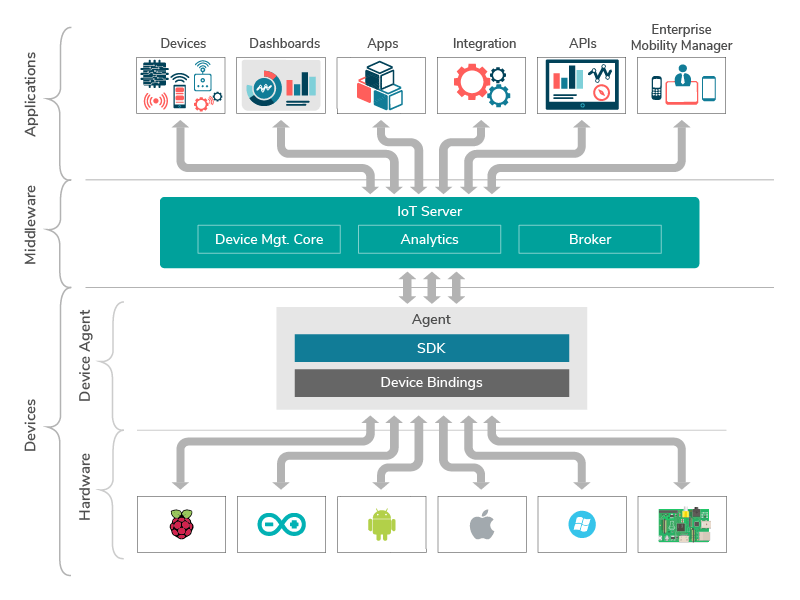 Figure 5
6. Sample Use Cases
WSO2 has several customers who have already leveraged our open source platform to build successful IoT projects. Here are a few examples:
7. Conclusion
It's clear that IoT is playing a critical role in many companies' digital transformation strategies — whether to enhance customer experiences or improve operational efficiencies. Many enterprises understand the key role devices play in their digital transformation journey as it gives them a competitive edge to meet today's demands of the digital customer. Nevertheless, while some enterprises are already enjoying the benefits, they often struggle with a series of challenges when attempting to aggregate available technologies and devices to maximize the potential of their IoT ecosystems. Most of these IoT device management challenges are common, irrespective of the industry vertical or the specific problem they're trying to solve. Therefore, the way forward is to define and implement a device management strategy that includes 5 five key steps - defining device needs, IoT data integration, efficient device management, scalability to meet future needs, and security.
For more details about our solutions or to discuss a specific requirement