WSO2 Team
Innovative. Passionate. Committed.
Board Members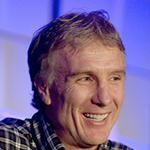 Vincent Smith
Vinny is the Executive Chairman at WSO2. He is the founder of Toba Capital, an investment firm committed to helping create and build incredible technology companies. Vinny began his career at Oracle, working in a variety of sales and sales management positions. From 1998 to 2012, he was responsible for leading the strategic direction of Quest Software and served as CEO/Chairman. Under his direction, Quest became a leading enterprise systems management company, scaling from just 25 employees to more than 4,000 employees worldwide and $1B in revenue. Prior to joining Quest, Vinny co-founded Insight Venture Partners, which remains a leading venture capital firm based in New York. In the early '90s, he co-founded Patrol Software, which he financed, managed, and sold in 1994 to BMC Software.
Outside of software, Vinny is an investor in real estate development projects throughout California. His foundation, Teach a Man to Fish, does philanthropic investing focusing on enabling passionate entrepreneurs who are devoted to vital causes. He is an advisor and financial supporter of organizations like Fuel Freedom, Gen Next Foundation, Augies Quest, Cure Duchene, Orphaned Starfish, Orange County High School of the Arts, MiddleBridge High School, and Mount Saint Joseph High School. Vinny holds a bachelor's degree in computer science from the University of Delaware.
Sanjiva Weerawarana, PH.D
Dr. Sanjiva Weerawarana, Founder and CEO, founded WSO2 in 2005 in order to reinvent the way enterprise middleware is developed, sold, delivered and supported through an open source model. Prior to starting WSO2, Sanjiva worked for nearly eight years in IBM Research, where he focused on innovations in middleware and emerging industry standards. Sanjiva also has been committed to open source development for many years. He is an elected member of the Apache Software Foundation and in 2003 founded the Lanka Software Foundation, a non-profit organization formed with the objective of promoting open source development by Sri Lankan developers.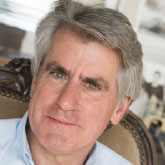 Brinkley Morse
Brinkley Morse worked for 25 years in the enterprise systems software industry in senior executive capacities at BMC Software, Inc. and Quest Software, Inc., including as General Counsel, Chief Financial Officer and head of corporate development. After Dell, Inc. acquired Quest in 2012, Mr. Morse assisted Vincent Smith in the launching of Toba Capital Management, LLC, the lead investor in WSO2 and is a Toba partner. Mr. Morse has been involved with WSO2 since Toba's initial investment in November 2012 and a board observer for the last several years.
Board Observers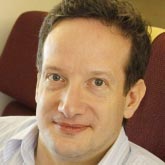 James Clark
James Clark has been contributing to the Open Source community for nearly 20 years. In the past 15 years, his work has focused on SGML/XML, where he is a renowned pioneer of these technologies. Since its publication in February 1998, XML has achieved widespread industry acceptance as a key technology for the future development of the Web. In 2001, James was awarded the first XML Cup.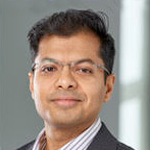 Pankaj Mitra
Pankaj leads Cisco's investment and acquisition activities in India. He was formerly at Infosys Corporate Development, where he helped enable early stage investments for Infosys' $500M innovation fund, and at VMware, where he helped launch VMware's first cloud services. His areas of interest range from enterprise SaaS and AI applications, to digitalization and cloud infrastructure. Pankaj has an MBA from UC Berkeley Haas School of Business and a BTech EE from Indian Institute of Technology, Kharagpur.

Eric Riley
Eric Riley joined as a board observer for WSO2 in 2021. He has been with Goldman Sachs for over 10 years and is currently the co-head with the Growth Capital Solutions team. He is also a board observer at other fast-growing companies such as Aria Systems, CloudBees, and Wine.com.