Board Members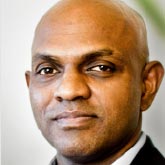 Sanjiva Weerawarana, Ph. D
Dr. Sanjiva Weerawarana, Chairman, founded WSO2 in 2005 in order to reinvent the way enterprise middleware is developed, sold, delivered and supported through an open source model. Prior to starting WSO2, Sanjiva worked for nearly eight years in IBM Research, where he focused on innovations in middleware and emerging industry standards. Sanjiva also has been committed to open source development for many years. He is an elected member of the Apache Software Foundation and in 2003 founded the Lanka Software Foundation, a non-profit organization formed with the objective of promoting open source development by Sri Lankan developers.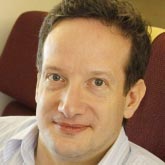 James Clark
James Clark has been contributing to the Open Source community for nearly 20 years. In the past 15 years, his work has focused on SGML/XML, where he is a renowned pioneer of these technologies. Since its publication in February 1998, XML has achieved widespread industry acceptance as a key technology for the future development of the Web. In 2001, James was awarded the first XML Cup.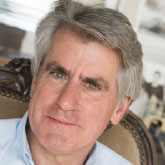 Brinkley Morse
Brinkley Morse worked for 25 years in the enterprise systems software industry in senior executive capacities at BMC Software, Inc. and Quest Software, Inc., including as General Counsel, Chief Financial Officer and head of corporate development. After Dell, Inc. acquired Quest in 2012, Mr. Morse assisted Vincent Smith in the launching of Toba Capital Management, LLC, the lead investor in WSO2 and is a Toba partner. Mr. Morse has been involved with WSO2 since Toba's initial investment in November 2012 and a board observer for the last several years.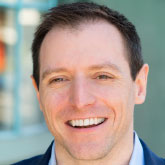 Tyler Jewell
Tyler Jewell, CEO and Director of WSO2, is a proven enterprise leader and prolific developer-centric investor. At Codenvy, he founded and built a category-leading cloud DevOps company acquired by Red Hat in 2017. Tyler created and lead Eclipse Che, an open source Docker development environment with contributions from 100s representing the world's largest software companies. As a Toba Capital partner, angel, and board member, he's lead $100 million in developer investments including Cloudant (acquired by IBM), Sauce Labs, Sourcegraph, ZeroTurnaround, InfoQ, and AppHarbor (acquired by Microsoft).
Tyler has held leadership positions at Quest Software (acquired by Dell), Oracle, BEA (acquired by Oracle), and The Middleware Company (acquired by TechTarget). Tyler is a lifelong contributor to the developer ecosystem as a contributor to 3 books on Java and 100s of papers. He holds a Computer Science degree from Rose-Hulman Institute of Technology, where he graduated 2nd in his class. He is based in WSO2's corporate headquarters in Mountain View, CA.
Board Observers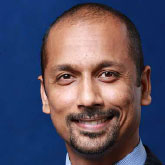 Rajiv Menon
As Head of Cisco Investments and M&A for Asia Pacific and Japan, Rajiv leads an experienced team of Venture Investment and M&A professionals that manage an active portfolio ranging from start-ups in IOT, customer experience management, connected mobility, ambient intelligence platforms, smart city applications, V2V/V2X amongst many others. Rajiv and his team also manage Investment Backed Alliances, Joint Venture partnerships and LP positions in Australia, India, Japan, Korea and Singapore.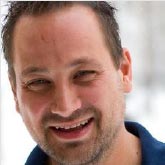 Paul Fremantle
Paul Fremantle, co-founded WSO2 in 2005, and served as CTO leading overall product strategy. Recognized by InfoWorld as a Top 25 CTO, he was responsible for leading development of the groundbreaking WSO2 Enterprise Service Bus. Currently he is working on his doctorate in IoT Security. Paul has always played a pioneering role in open source development, beginning with the original Apache SOAP project and his role in leading IBM's involvement in the Axis C/C++ project. Paul is a member of the Apache Software Foundation, and he previously served as vice president of the Apache Synapse project.