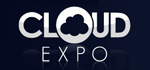 Session will explore how developers can bring more scalability and flexibility to an Apache Stratos PaaS using Docker, Linux CoreOS and Kubernetes container technologies
Mountain View, CA – June 9, 2015 – Increasingly, enterprises are adopting the Apache Stratos platform as a service (PaaS) framework to empower their existing software with multitenancy, instant provisioning, and other cloud capabilities. At Cloud Expo 2015 East, Lakmal Warusawithana, WSO2 director of cloud architecture and vice president of Apache Stratos, will examine how to achieve a more scalable and flexible Apache Stratos PaaS via integration with Docker, Linux CoreOS and Kubernetes container technologies.
The Cloud Expo 2015 East conference is being held June 9-11, 2015 at the Javits Center in New York.
Deploying at Scale with Apache Stratos
Lakmal will present, "Deploy in Scale With Docker, CoreOS, Kubernetes and Apache Stratos," will run 5:30 p.m. – 6:05 p.m. EDT as part of the "PaaS: Containers & Microservices" track on Wednesday, June 10, 2015.
Lakmal will begin with an introduction to the Docker platform, CoreOS Linux distribution and Kubernetes container management system. He then will discuss how to install and deploy sample applications using these technologies and provide a walkthrough on how they can be extended to support new application containers. Additionally, Lakmal will include a demonstration of how the container technologies and Apache Stratos can be used for application deployment, provisioning, auto-scaling, and more.
About the Presenter
Lakmal Warusawithana is WSO2 director of cloud architecture and vice president of Apache Stratos. At WSO2, Lakmal focuses on the development of WSO2 Private PaaS, which is built on top of the Apache Stratos project. Lakmal has over 12 years of industry experience. In 2005, he co-founded the thinkCube, pioneering the next generation of collaborative cloud computing products tailored toward telecom operators. There, Lakmal oversaw the overall engineering process with a deep focus on scalability and service delivery of thinkCube solutions. Prior to co-founding thinkCube, he specialized in Linux-based server deployments that came with a custom server management interface at ITABS.
About Cloud Expo
Cloud Expo is the single independent conference where delegates and technology vendors meet to experience and discuss the entire world of the cloud. The event brings together cloud computing, big data/analytics, Internet of Things, containers and microservices, WebRTC and DevOps in a single location. Cloud Expo offers the world's most comprehensive selection of technical and strategic industry keynotes, general sessions, breakout sessions and signature power panels. The exhibition floor features 100+ exhibitors offering specific solutions and comprehensive strategies. For more information, visit http://www.cloudcomputingexpo.com.
About WSO2
WSO2 delivers on the promise of the connected business with the only completely integrated enterprise platform that enables businesses to build, integrate and manage their APIs, applications, and Web services on-premises, in the cloud, and on mobile devices. Leading enterprise customers worldwide rely on WSO2's award-winning 100% open source platform and its robust governance and DevOps functionality for their mission-critical applications. Today, these businesses represent nearly every sector: health, financial, retail, logistics, manufacturing, travel, technology, telecom and more. Visit https://wso2.com or check out the WSO2 community on the WSO2 Blog, Twitter, LinkedIn and Facebook..
Trademarks and registered trademarks are the properties of their respective owners.