Webinar will examine how organizations can evolve toward the adoption of continuous integration and DevOps using APIs, cloud platforms and lifecycle management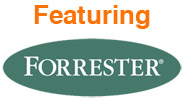 Palo Alto, CA – March 5, 2014 – Many enterprises stand at a crossroads in software development. Bleeding-edge development techniques from Web pioneers are exciting but not yet practicable. Meanwhile, the waterfall method cannot produce the timely software projects critical to business innovation and success. To address this challenge, WSO2 and a guest speaker from Forrester Research, Inc. will conduct a webinar that examines how to find the middle ground between these extremes by using the "power trio" of APIs, cloud platforms, and lifecycle management to boost application development and delivery practices.
The webinar, "Power Trio: APIs, Cloud Platforms, Lifecycle Management," will be presented by WSO2 Co-founder and CTO Paul Fremantle and feature guest speaker, Forrester Research, Inc. Vice President and Principal Analyst John Rymer. The session will be held Thursday, March 13, 2014, from 9 a.m. – 10 a.m. Pacific Daylight Time. For more information, visit https://wso2.com/library/webinars/2014/03/the-power-trio-apis-cloud-platforms-lifecycle-management.
Transforming Application Delivery with the Power Trio
The webinar is designed for IT professionals seeking a more effective approach to enterprise software delivery. The session will explore how organizations can implement a power trio solution to evolve toward the adoption of continuous integration (CI) and DevOps. Using examples of enterprise shops that are transforming their application delivery through the power trio of APIs, cloud platforms, and lifecycle management, this session will examine how enterprises can:
Start by taking common Internet services, represented by APIs.
Add application deployment and ongoing improvement on cloud platforms.
Control the new environment with modern lifecycle management tools.
Webinar Presenters
Paul Fremantle is WSO2 co-founder and CTO, and he is co-chair of the OASIS Web Services Reliable eXchange Technical Committee. Recognized by InfoWorld as a Top 25 CTO, he was responsible for simultaneously leading development of the groundbreaking WSO2 Enterprise Service Bus and Apache Synapse ESB. Paul has played a pioneering role in open source development, beginning with the original Apache SOAP project and his role in leading IBM's involvement in the Axis C/C++ project. Paul is a member of the Apache Software Foundation, and he previously served as vice president of the Apache Synapse project.
Guest presenter John Rymer is a vice president and principal analyst of Forrester Research, Inc. John serves Application Development & Delivery (AD&D) Professionals, and he is a leading expert on enterprise middleware. Included in his coverage are the Java application servers from IBM, Red Hat JBoss, and Oracle, as well as Microsoft's .NET platform and SharePoint. John leads Forrester's AD&D coverage of cloud platforms, including Microsoft Windows Azure, Amazon Web Services, and Salesforce.com's platform. John is the lead analyst on Forrester's digital experience delivery playbook. He is an authority on the enterprise strategies of IBM, Microsoft, and Oracle and contributes to Forrester's coverage of business rules platforms and complex event processing.
About WSO2
WSO2 is the only company that provides a completely integrated enterprise application platform for enabling a business to build and connect APIs, applications, Web services, iPaaS, PaaS, software as a service and legacy connections without having to write code; using big data and mobile; and fostering reuse through a social enterprise store. Only with WSO2 can enterprises use a family of governed secure solutions built on the same code base to extend their ecosystems across the cloud and on mobile devices to employees, customers and partners in anyway they like. Hundreds of leading enterprise customers across every sector—health, financial, retail, logistics, manufacturing, travel, technology, telecom and more—in every region of the world rely on WSO2's award-winning, 100% open source platform for their mission-critical applications. To learn more, visit https://wso2.com or check out the WSO2 community on the WSO2 Blog, Twitter, LinkedIn, Facebook, and FriendFeed..