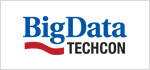 Intermediate-level technical class will examine different real-time streaming analytics patterns and how to use the time dimension to perform powerful operations
Mountain View, CA – October 29, 2015 – Today's enterprises face a plethora of new data sources even as data rates continue to rise exponentially. In her class at Big Data TechCon 2015, WSO2 Technical Lead Seshika Fernando will discuss how organizations can process all this data in real time by implementing different streaming analytics patterns. The event is being held November 2-4, 2015 at the Chicago Mart Plaza in Chicago.
The intermediate-level class, "Patterns for Real-Time Streaming Analytics," will be held 4:00 – 5:15 p.m. on Tuesday, November 3, 2015 as part of the Analysis track.
In her discussion of streaming analytics patterns, Seshika will focus on "counting" use cases, which represent the tip of the iceberg of existing and potential streaming analytics uses. She will explain the time dimension that is always present in data that arrives as part of a data stream. Then Seshika will examine how this time dimension makes it possible to implement and perform very powerful operations, such as time windows and temporal event patterns. Additionally, she will review how these real-time streaming analytics patterns can be used to store data and react accurately within milliseconds.
About the Presenter
Seshika Fernando is a technical lead at WSO2 and focuses on the applications of WSO2's middleware platform in financial markets. Throughout her career, she has had extensive experience in providing technology for stock exchanges, regulators, and investment banks from across the globe. Her current area of interest is in real-time anomaly detection and its usage in e-commerce.
About Big Data TechCon
Big Data TechCon is the how-to technical conference for professionals collecting, managing and analyzing Big Data within their organization. The conference features practical how-to classes and workshops for IT professionals, including database and business analysts, developers, software architects, data scientists, and project managers. Visit http://www.bigdatatechcon.com to learn more.
About WSO2
WSO2 delivers on the promise of the connected business with the only completely integrated enterprise platform that enables businesses to build, integrate and manage their APIs, applications, and Web services on-premises, in the cloud, and on mobile devices. Leading enterprise customers worldwide rely on WSO2's award-winning 100% open source platform and its robust governance and DevOps functionality for their mission-critical applications. Today, these businesses represent nearly every sector: health, financial, retail, logistics, manufacturing, travel, technology, telecom and more. Visit https://wso2.com or check out the WSO2 community on the WSO2 Blog, Twitter, LinkedIn and Facebook.
Trademarks and registered trademarks are the properties of their respective owners.