Workshop will explore how to gain startup speed, reduce project risk, and enable new business models by implementing a DevOps PaaS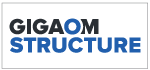 Palo Alto, CA – June 17, 2014 – In today's hyper-competitive environment, successful teams cloud-source business capabilities and nimbly connect ecosystem participants across cloud environments. WSO2 Vice President of Platform Evangelism Chris Haddad and Gigaom Research Analyst Rich Morrow will co-present a workshop at Gigaom Structure 2014 on how a DevOps platform as a service (PaaS) can support these demands.
WSO2 is a Primetime Sponsor of the Gigaom Structure conference, which will run June 18-19, 2014, at Mission Bay Conference Center in San Francisco, CA.
Delivering at the Speed of Business Demand
The conference workshop will begin by discussing how infrastructure, processes, and team collaboration models must adapt to create cloud-based ecosystems that enable businesses to rapidly adapt to—and capitalize on—change. The workshop then will cover DevOps principles and PaaS characteristics that help speed IT solution development and delivery. Additionally, the workshop will explore how a DevOps PaaS enables faster phase execution, widespread accessibility, rapid grassroots innovation, and increased resource availability to IT projects. Finally, the session will examine how innovative WSO2 customers have deployed a DevOps PaaS to enable new IT models, reduce delivery time, and accelerate business agility.
The session, "WSO2 Sponsor Workshop: Gain Startup Speed with DevOps PaaS," will be held 3:45–4:30 p.m. on Wednesday, June 18, 2014, in Conference Room 4 at Mission Bay Conference Center.
About the Presenters
Chris Haddad, WSO2 vice president of platform evangelism, leans towards the "Dev" in DevOps. Due to many personal "works on my machine" and "bit decay" experiences, he is passionate about automated builds, infrastructure as code, iterative testing, and continuous delivery. Interest areas include understanding DevOps' value for developers, streamlining developer workflow, and accelerating agile, iterative delivery. Prior to joining WSO2, Chris led research teams as a research vice president at the Burton Group and Gartner advising Fortune 500 enterprise organizations and technology infrastructure vendors.
Gigaom Research Analyst Rich Morrow specializes in architecture, development and maintenance of large-scale mission-critical custom Web applications, and has an extensive background in building and leading extraordinary technology teams. Since early 2010, his consulting venture, quicloud.com, has assisted over 2 dozen companies with their Cloud, Big Data, and Web initiatives. Rich is also an expert in 3 tier Web system architecture / implementation (esp Linux, Apache, MySQL, PHP or "LAMP"); database design and maintenance; software internationalization (i18n) and localization (l10n); OOD, design patterns; Unix sysadmin / security; shell scripting; DBA level MySQL.
Integrated Open Source Approach to the Connected Business
The WSO2 booth at Gigaom Structure 2014 will have experts available to discuss the synergistic, integrated approach of WSO2's 100% open source platforms in addressing the demands of the connected business. They include the comprehensive WSO2 Carbon enterprise middleware platform and WSO2 Enterprise Mobility Manager, as well as WSO2 cloud offerings that launched this week:
WSO2 App Factory 2.0 cloud-enabled DevOps platform for managing the application life cycle and enabling continuous application delivery.
WSO2 Private PaaS 4.0, the first comprehensive, enterprise-grade platform as a service based on the Apache Stratos PaaS 4.0 foundation released earlier this month.
Beta versions of WSO2 App Cloud and WSO2 API Cloud Summer 2014 Releases, which are now available for developers to evaluate.
Significantly, all WSO2 solutions are built on the same fully componentized, OSGI-compliant code base. As a result, developers can easily deploy and customize any of these WSO2 products and the 175-plus components on which they are comprised, providing greater flexibility and agility to meet changing enterprise demands.
In addition to WSO2 cloud platforms, all WSO2 Carbon enterprise middleware products also are fully multi-tenant and cloud-ready. This means IT professionals can write an application once and deploy it on the same middleware on-premises, in the cloud, or in a hybrid environment.
About Gigaom Structure 2014
The Gigaom Structure conference brings together innovators and thinkers who build infrastructure to run applications of the next generation. The event aims to explores the big questions emerging in cloud computing and IT, understanding how to architect data centers, networks and applications with a focus on infrastructure, use of cloud technologies & the future of the cloud. For more information, visit http://events.gigaom.com/structure-2014.
About WSO2
WSO2 is the only company that provides a completely integrated enterprise application platform for enabling a business to build and connect APIs, applications, Web services, iPaaS, PaaS, software as a service and legacy connections without having to write code; using big data and mobile; and fostering reuse through a social enterprise store. Only with WSO2 can enterprises use a family of governed secure solutions built on the same code base to extend their ecosystems across the cloud and on mobile devices to employees, customers and partners in anyway they like. Hundreds of leading enterprise customers across every sector—health, financial, retail, logistics, manufacturing, travel, technology, telecom and more—in every region of the world rely on WSO2's award-winning, 100% open source platform for their mission-critical applications. To learn more, visit https://wso2.com or check out the WSO2 community on the WSO2 Blog, Twitter, LinkedIn, Facebook, and FriendFeed..
Trademarks and registered trademarks are the properties of their respective owners.