User Management
with WSO2 Identity Server
WSO2 Identity Server enables you to easily manage user accounts and their storage, manage and assign roles and groups, manage user's permission levels, and authorize users to manage their own profile and preferences.
Try WSO2 Identity Server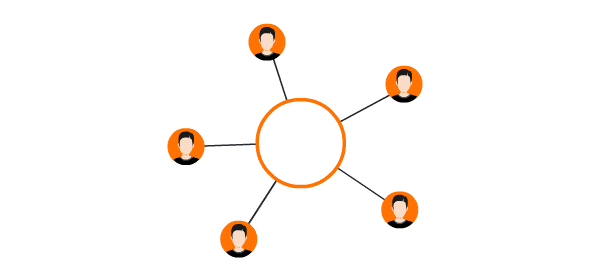 What is User Management?
User management is one of the key tasks in identity and access management. Administrators and developers should be able to easily manage users, user stores (JDBC, Active Directory or LDAP) assign roles, groups, permission level, and privileges.
Users, on the other hand, require the ability to access their accounts and manage their preferences so that accessing resources is simple and frictionless.
User management with WSO2 Identity Server
WSO2 Identity Server provides capabilities ranging from easy account management, and provisioning that includes inbound and outbound authenticators. With WSO2 Identity Server, the user management dashboard provides an overview of a system's active user sessions, login status, privileges, and activities which help make real-time security decisions.
Self-service user management with WSO2 Identity Server
With the self-care portal, WSO2 Identity Server provides the capabilities to end-users to:
Easily manage, configure and reset passwords
Link multiple accounts to WSO2 Identity server
Keep the user's profile up to date in the system by configuring the user's information
Identify personal data that is stored in WSO2 Identity Server
Configure account recovery mechanisms
Configure secure access by setting up multi-factor authentication factors
Configure passwordless login
Monitor active user sessions and easily terminate them
View, revoke, or edit consent given to apps registered in WSO2 Identity Server
Easily login to social accounts
User management capabilities for admins
Capabilities for admins to manage users using the WSO2 Identity Server console:
Add new users to the system and manage their profiles
Assign users to groups
Create and manage user groups and roles
Define privileges/permissions for the roles
Provision users to the external systems
Link multiple accounts belonging to the user and centrally manage them
View and terminate sessions