[WSO2Con Asia 2016] Keynote: Want to Improve Customer Experience? Analytics Can Help You!
Presenter
Isabelle Mauny,
Vice President – Product Management, WSO2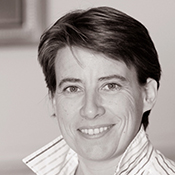 IIsabelle leads the WSO2 Madrid office and works with WSO2's engineering, sales, and marketing teams to maximize the customer value of WSO2 middleware products, platforms and solutions. She has more than 20 years of technology, consulting and management experience in Java, application development, middleware, and SOA. Isabelle is a published author and regular speaker on the topics of system administration, application development, and architecture.