[WSO2Con Asia 2016] Tutorial - WSO2 Analytics Platform: The One-Stop-Shop for All Your Data Needs
Presenters
Nirmal Fernando,
Associate Technical Lead, WSO2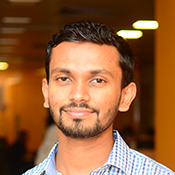 Nirmal is passionate about researching and striving for excellence. He leads the WSO2 Machine Learner Team which builds a scalable, distributed predictive analytics tool. His areas of interest include cloud computing, elastic scaling and data science. He has contributed to the evolutionary PaaS framework, Apache Stratos, where he was elected as a PMC Member and a Committer. Apache Tuscany, Apache JClouds and Apache Synapse are some of the other ASF projects that he is actively involved in. He has also participated in Google Summer of Code twice.
Sinthuja Rajendran,
Associate Technical Leadr, WSO2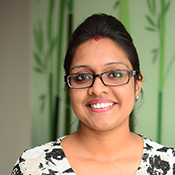 Sinthuja is a member of WSO2 Data Analytics Server team and currently leads the WSO2 Dashboard Server team. Her areas of interest include designing and developing high performance Java enterprise applications and working with distributed systems, artificial intelligence and big data technologies such as Apache Cassandra, Apache Hive and Apache Hadoop among others. She has also been involved in many customer engagements where she has helped customers in developing their solutions based on the WSO2 platform.