[WSO2Con Asia 2016] Understanding Microservice Architecture
Archived Content
This article is provided for historical perspective only, and may not reflect current conditions. Please refer to relevant product page for more up-to-date product information and resources.
Presenter
Sagara Gunathunga,
Software Architect, WSO2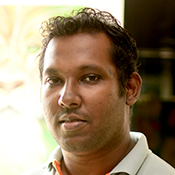 Sagara primarily focuses on the WSO2 Application Server and also specializes in J2EE, Spring, Web Service and enterprise integration related technologies. In addition to his product development efforts at WSO2 he is also a PMC member of Apache Axis and Apache Web Services Projects and is an active contributor to the Apache Axis2, Woden, Web services and Nuvem projects. He currently serves as the Vice President of the Apache Web Services project.