[WSO2Con EU 2016] Building Your Deployment Architecture Through Requirements, Capacity Planning and Performance Testing
Presenter
Shiroshica Kulatilake,
Associate Director/Architect, WSO2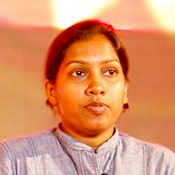 In her role at WSO2, Shiro works closely with customers from various business domains and provides solutions based consultancy as to how the WSO2 stack could be used effectively to achieve an organization's business objectives. Prior to this her focus was with the cloud technical group at WSO2 where she was a member of the WSO2 Private PaaS and AppFactory teams. She has 15 years of experience in the IT industry with previous experience in building telecom billing systems and enterprise search systems.