[WSO2Con EU 2016] Creating Data APIs with WSO2 Data Integration Server
Archived Content
This article is provided for historical perspective only, and may not reflect current conditions. Please refer to relevant product page for more up-to-date product information and resources.
Presenter
Anjana Fernando,
Senior Technical Lead, WSO2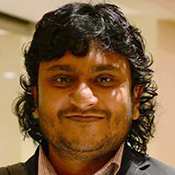 Anjana is the product lead for WSO2 Data Services Server and WSO2 Data Analytics Server. He primarily focuses on integration technologies and data analytics. He has carried out several onsite customer engagements, primarily focused on integration enabled by the WSO2 Enterprise Service Bus.