[WSO2Con EU 2016] Creating Microservices with WSO2 Microservices Services Framework for Java
By

WSO2Con Europe 2016

|

24 Jul, 2016
Archived Content
This article is provided for historical perspective only, and may not reflect current conditions. Please refer to relevant product page for more up-to-date product information and resources.
Presenter
Sameera Jayasoma,
Associate Director/Architect, WSO2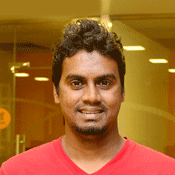 Sameera's primary focus is on WSO2 Carbon. He has provided technology consulting on customer engagements, including quick start programs, Business Process Execution Language (BPEL), and cloud projects. Sameera has contributed to a number of Apache Software Foundation (ASF) projects, including Apache Axis2 and Axiom. He also was a co-developer of Apache Rampart2. During the 2007 Google Summer of Code, he contributed to the development of JAX-WS templates for the Apache Axis2/Java Codegen tool.