[WSO2Con EU 2016] Integrating WSO2 Governance Registry with Enterprise Architecture Tools
Archived Content
This article is provided for historical perspective only, and may not reflect current conditions. Please refer to relevant product page for more up-to-date product information and resources.
Presenter
Rodrigo Nascimento,
Enterprise Architect, Prime42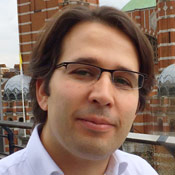 Rodrigo is an experienced enterprise and solutions architect who is driven by innovation and integrity. The combination of his passion for technology and his strong academic business background has been used in many organizations to optimize the utilization of IT resources and capabilities to leverage a competitive advantage over the past 20 years.