[WSO2Con EU 2017] Building Next Generation Banking Middleware at ING: The Role of a Lightweight ESB
Download Slides
Building banking technical stacks is not an easy task, but by definition there is a need for information integrity, performance, security, stability, availability and flexibility in order to offer the best customer experience. In a classical approach, vertical monolith stacks based on pure transactional SQL BBDDs worked well, but today banks are offering new capabilities, both to customers and partners, and need to compete globally. This scenario creates the need to design non-monolith, distributed systems that use collaboration and composition instead of orchestration; this needs to offer the same capabilities than classical ones and be open to a new customer - developers, who are transforming the technical landscape. The introduction of streams, API management, microservices, distributed computing, real-time capabilities, new deployment approaches, and the transition from old-school IT requires some well-defined architecture systems and components. This talk will focus on how WSO2 ESB plays a key role in this transformation thanks to its flexibility, performance, openness, stability, and low TCO.
Presenter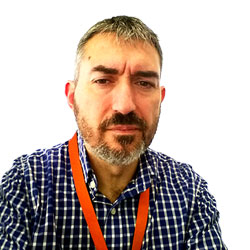 Miguel Garcia
Enterprise Architect, ING Model Bank
Miguel is an Enterprise Architect at ING Model Bank. He's worked in innovation and technology for more than 20 years, especially focused on middleware in large and mission critical platforms, designing and rolling them out. In his role at ING, he is involved in efforts to build their next generation banking middleware.