[WSO2Con EU 2017] Building Smarter Cities: Examples from Deployments Across the Globe
Download Slides
The blend of technology and services along with the Internet of Things (IoT) in an urban setting makes it possible to build smart cities. But, the reality is far more complicated than theory.
While local authorities, and law enforcement and integrated supplier communities have taken significant steps toward building smarter city infrastructure and fully managed assets, we are still far from a benchmark of what we can call a 'smart city.'
The EU has set forth a significant budget, along with many other countries, creating a market that could be worth $1-1.5 trillion by 2020. Over the last few years, WSO2 has become a very popular middleware brand in the public sector, especially in the EU.
This talk will explain what we have seen, projects that we work on, and the true potential of this industry, covering APIs, analytics, IoT, and other digital initiatives that we are a part of.
Presenter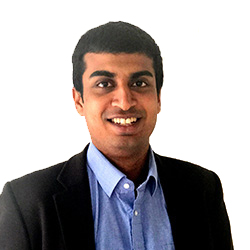 Senaka Fernando
Director - Solutions Architecture, WSO2
Senaka has provided technology consulting on customer engagements, helping to successfully implement governance, enterprise application integration, SAP integration, and on-premises portal solutions. He is an elected member of the Apache Software Foundation (ASF) and also a Project Management Committee (PMC) member and committer for a number of projects, which currently include Apache Web Services, Axis2, and several Apache incubator projects. Additionally, Senaka is a member of the OASIS S-RAMP, WEMI, and TOSCA technical committees. He has spoken and continues to speak in some of the popular software conferences around the globe.