[WSO2Con EU 2017] Container-native Architecture
Download Slides
Enterprises are increasingly adopting DevOps with adoption rates rising from 74% to 78% and enterprises reaching 84% adoption compared to 2016. Docker adoption has also surged to 35%, taking the lead over Chef and Puppet which at 28% each. To get the most out of the synergy between DevOps and containers you need to adopt container-native architecture for application development. This session will explore the importance of having container-native architecture in your enterprise and WSO2's roadmap for it.
Presenter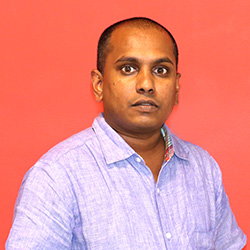 Lakmal Warusawithana
Senior Director - Cloud Architecture, WSO2
In addition to his role at WSO2, Lakmal takes on the role of Vice President of Apache Stratos. He focuses on the Cloud stragey and scalability of WSO2 products. In 2005, Lakmal co-founded thinkCube, the pioneers in developing the next generation of collaborative cloud computing products that are tailored towards telecom operators. He oversaw the overall engineering process, giving special attention to scalability and service delivery of thinkCube solutions. He has presented at numerous events including ApacheCon, CloudOpen, QCon, JaxLondon, CloudExpo, KubeCon, Cloudstack Collaboration Conference, WSO2Con and many tech meetups.