[WSO2Con EU 2017] Darwin Ate My App
Download Slides
Adaptation is the process by which systems evolve to better suit their environment. In this talk, Paul will explore how businesses adapt, and how adaptive businesses are already involved in evolution and adaptation of software and applications. He will explore what it means to have an adaptive application and how businesses can become more adaptive as they build digital experiences.
Presenter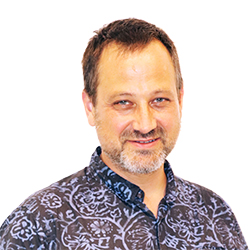 Paul Fremantle
CTO and Co-founder, WSO2
Paul is known as the father of the Cloud Native computing concept and has a long history of working in open source and middleware, including work on Apache Axis2, Synapse and WSO2 Carbon. Most recently, Paul completed a PhD looking at how personal middleware can improve IoT security and privacy from the University of Portsmouth. He is a visiting lecturer at the University of Oxford, has published a number of peer reviewed articles and has two patents. Paul previously worked at IBM where he was an STSM.