[WSO2Con EU 2017] Fraud Prevention and Compliance in Financial Sector with WSO2 CEP Solution
Download Slides
Finam is the leader in the brokerage sector in Russia, and they enable investors to work with national and international stock exchanges. This business has high demands in client security and compliance, and fraud prevention. These requirements include working in realtime with very intensive data streams from different data sources, like stock exchanges, client terminals, etc. It needs to find correlation between events in different streams with short time windows, down to tens milliseconds. A CEP framework was chosen as the best solution for these tasks, and WSO2 CEP was selected for a pilot solution.
The key reason to choose WSO2 CEP was because it open source; it helped Finam to quickly make changes and adopt and integrate it with existing streams and systems and implement the solution at low cost. Testing also showed a high level of readiness of the platform; it has an in-build ability to work with streams by leveraging the user-friendly Siddhi language, has the ability to work with events within millisecond timeframes, and has proven stability to expand the technology to realtime risk management and algorithmic trading.
The story will be useful for organizations that want to get started with WSO2 CEP, and specifically looking for a business tasks solution with low cost implementation.
Presenter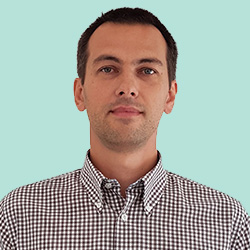 Pavel Litvinov
Chief Process and Innovation Officer, Finam
Since 2011, Pavel has been working with the Finam Group as Chief Process and Innovation Officer. In his role, he explores new business and IT technologies and incorporates these into the company based on the benefits and value these offer. Some of these technologies include business process management, enterprise integration, and fraud prevention. among others. The implementation of these helped to improve business work performance up to four times. Previously, he worked as a system and solution architect, as the CTO in the bank department, and as the CIO in the group's information services company.