[WSO2Con EU 2017] How to Learn and Contribute to Ballerina
Download Slides
Ballerina is a general purpose, concurrent and strongly typed programming language with both textual and graphical syntaxes, which is optimized for enterprise integration. In this session Senaka will explore what motivated him to learn Ballerina and how you to can learn and contribute to it.
Presenter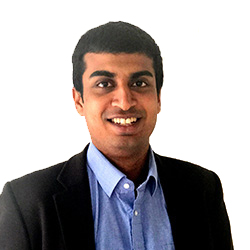 Senaka Fernando
Director - Solutions Architecture, WSO2
Senaka has provided technology consulting on customer engagements, helping to successfully implement governance, enterprise application integration, SAP integration, and on-premises portal solutions. He is an elected member of the Apache Software Foundation (ASF) and also a Project Management Committee (PMC) member and committer for a number of projects, which currently include Apache Web Services, Axis2, and several Apache incubator projects. Additionally, Senaka is a member of the OASIS S-RAMP, WEMI, and TOSCA technical committees. He has spoken and continues to speak in some of the popular software conferences around the globe.