[WSO2Con EU 2017] Keeping Up with WSO2 Updates
By

WSO2 Team

|

7 Nov, 2017
Archived Content
This article is provided for historical perspective only, and may not reflect current conditions. Please refer to relevant product page for more up-to-date product information and resources.
Download Slides
WSO2 Update Manager, or WUM, is the tool WSO2 uses to release product updates. With the introduction of WUM, the DevOps team at WSO2 had to go through certain challenges in terms of automating, fetching, and applying updates into running environments. WSO2 heard many related queries about running WUM in an automated way from various customers as well.
In this session, Chamith will talk about the challenges WSO2 DevOps had to go through, the incremental approaches WSO2 took to overcome those challenges, the tools and technologies WSO2 used when implementing automation for WUM, and finally how customers can benefit from all of WSO2's lessons learned.
Presenter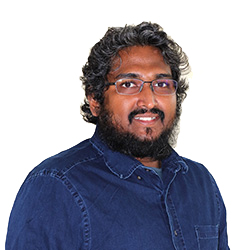 Chamith Kumarage
Associate Director/Architect, WSO2
Chamith has over eight years of experience in computer systems and network administration and currently oversees WSO2's overall Public and Managed Cloud operations. He was an original author of the Texplorer Project and is interested in platform and infrastructure virtualization, distributed computing, Cloud technologies, IT security, IT automation and orchestration. He is an active member of the Lanka Linux User Group (LK-LUG) that advocates the use of free and open source software applications.