[WSO2Con EU 2017] Turning a Product Company into a Cloud Company
Download Slides
Are you a product company wondering what it would take to move to the new cloud and as-a-service model? Over the last few years WSO2 has been going through that transition and in this talk we will share our experience and answer the following questions:
Why bother? What makes as-a-service model attractive?
What makes the model different for engineering, sales, pre-sales, support, finance, and business reporting teams?
What is some practical advice on starting the cloud business within a software company and what lessons have we learned?
Presenter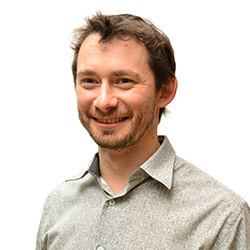 Dmitry Sotnikov
Vice President - Cloud, WSO2
In his role, Dmitry oversees WSO2's Cloud solutions and drives efforts to develop and enhance capabilities. Prior to WSO2, Dmitry worked at Quest Software (now part of Dell) as a Director of Cloud Solutions, and later co-founded Jelastic PaaS and led Jelastic's sales, marketing, customer and partner relationships. He has been a featured speaker at multiple industry events including Microsoft TechEd, VMware VMWorld, Parallels Summit, Quest Innovate, and Technology Experts Conference (TEC).