[WSO2Con EU 2017] WSO2 Integration Cloud: End-to-End Demonstration Including a Hybrid Scenario
WSO2 Integration Cloud: End-to-End Demonstration Including a Hybrid Scenario
Download Slides
Integration in general plays a significant role in forming digital industries and in digitally transforming existing industries. To this end, WSO2 Integration Cloud offers end-to-end integration capabilites based on the most common integration use-cases, patterns, and best practices known in the industry for many years. In this session, a few selected known integration scenarios will be demonstrated highlighting how a typical organization could utilize WSO2 Integration Cloud effectively by following an iterative approach; this includes starting with the minimum-viable-solution, having the flexibility to make improvements to meet any future requirements, and being able to make the required changes.
Presenter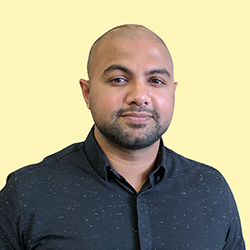 Chathura Kulasinghe
Senior Solutions Engineer, WSO2
Chathura currently works in the Solutions Architecture team at WSO2. During the course of his career at WSO2, he has also been involved in the research and development of WSO2 App Factory. Prior to joining WSO2, Chathura worked on designing and implementing enterprise solutions related to the banking industry, obtaining experience on working with different technologies such as IBM, Oracle, Microsoft middleware and near-field-communication (Sony Felica based) platforms.