[WSO2Con USA 2017] 0-60 with WSO2: API Management and User Authentication & Authorization Automation
In the past year, IJET International has rolled out its microservices-based products to the market using WSO2 Identity Server, and WSO2 API Manager. These products play a key role in IJET International's distributed architecture handling local, federated authentication and authorization of web applications as well as microservice APIs. WSO2 Identity Server's Key Manager to WSO2 API Manager's Gateway, also coordinates clients' access to all microservice APIs. IJET International constantly adds new features to its existing products to meet market demands. Development of these features and new ideas into products require new and isolated environments to be built and configured quickly to support these concurrent development efforts to meet time-to-market demands.
This session will explore how IJET International was able to achieve
WSO2 Identity Server and WSO2 API Manager deployment automation
production downtime
configuration and deployment of
Service providers, identity providers, user store managers, and other custom OSGi bundles
Publishing and configuring of all IJET microservice APIs
Automated deployment of patches
Automated deployment and configuration of integration endpoints
Log aggregation
Web proxy
Presenters
Ismail Seyfi,
Lead Software Architect iJet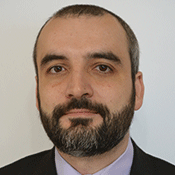 Ismail Seyfi is a Lead Software Architect with experience developing in full software lifecycles including content management, workflow, identity management and mobile systems. He has over 14 years of professional experience in operations, planning/supporting, programming languages and tools. Ismail has led and successfully delivered many projects at government agencies including general services administration, veterans affairs, Army Corps of Engineers and the domestic nuclear detection office. At iJET International, he leads the Platform team that provides highly durable, stable, available and fault-tolerant cloud-based systems to support all technical initiatives.
Matt Barnes,
Automation and Software Engineer, iJet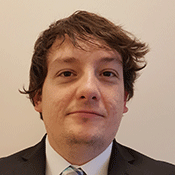 Matt Barnes serves as an Automation and Software Engineer at iJET International. He spent the past two years with iJET automating the integration of WSO2 products, ensuring high availability of production environments and enabling agile development cycles. In previous positions Matt has served as a lead Software Engineer and Architect for both commercial and government agencies.