[WSO2Con USA 2017] Building a Successful Delivery Team for Customer Success
Archived Content
This article is provided for historical perspective only, and may not reflect current conditions. Please refer to relevant product page for more up-to-date product information and resources.
Ensuring customer success is the the highest priority when we engage with customers. We need to strive to get the customers into production within the shortest time possible to make sure they have sustainable use of WSO2 products. The key to success is to understand the right products for the solution, define an iterative architecture, come up with an agile engagement model and define clarity in terms of scope and acceptance.
The WSO2 Delivery team is well experienced in ensuring customer success with their experiences in the support and services space. Join this session to learn how to best position WSO2 products and learn some best practices in the engagement models.
Presenter
Samisa Abeysinghe,
Vice President – Delivery, WSO2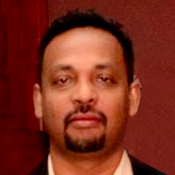 Sameera, with over 8 years of industry experience, is a member of WSO2's architecture team that drives development and enhancement of overall WSO2 platform capabilities. He is also one of the lead architects behind the WSO2 Carbon and WSO2 Update Manager projects. He has provided technology consulting on various customer engagements including architectural guidance to help customers successfully design and implement their solutions with the WSO2 platform. He has contributed to a number of Apache projects, including Apache Axis2 and Axiom.