[WSO2Con USA 2017] Discover Data That Matters: Deep Dive into WSO2 Analytics
Archived Content
This content is provided for historical perspective only, and may not reflect current conditions. Please refer to the
WSO2 analytics
page for more up-to-date product information and resources.
Today's digital businesses are flooding with big and fast-moving data. The ability to trawl this data ocean and identify actionable insights can deliver a competitive advantage to any organization. WSO2 Analytics enables businesses to do just that by providing real-time, interactive, predictive and batch analysis capabilities together.
This was a hands-on session that focused on the following:
Plugged in the WSO2 Analytics platform to some common business use cases
Showcased the numerous capabilities of the platform
Demonstratde how to collect data and analyze, predict and communicate effectively
Presenters
Sriskandarajah Suhothayan,
Associate Director/Architect, WSO2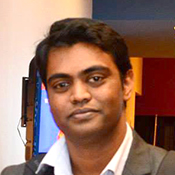 Suho is a part of the architecture team that drives research and development efforts of WSO2's real-time analytics platform. His expertise is in realtime event processing and parallel computing solutions. He is the co-founder of WSO2 Siddhi CEP and previously involved in driving WSO2 Complex Event Processor as a product lead. He also provides technology consulting on customer engagements and does part-time lecturing, mainly focusing on the analytics technology areas.
Anjana Fernando,
Associate Director/Architect, WSO2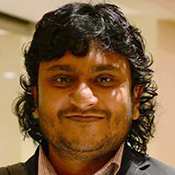 Anjana is a key part of WSO2's real-time analytics' architecture team and spearheads efforts to shape the capabilities offered in this technology area. He has also contributed to WSO2's integration-related projects, particularly focusing on data integration. He has carried out several onsite customer engagements providing support for various integration and analytics projects as well.