[WSO2Con USA 2017] Hybrid Cloud and Container Architecture with Zero Touch Automation
WSO2 Team

Content Writer - WSO2
Motorola is currently running WSO2 products in a container-native manner on Docker in a private cloud infrastructure built using OpenStack. They are replacing Amazon AWS with OpenStack Private Cloud Deployment as the core mode of application deployment and implementing Docker architecture. This session will explore how and why they created this elastic and cost-effective local infrastructure to support continuous integration using DevOps automation and a Zero Touch Automation Framework. It will also explain how this hybrid cloud supports the applications running in the Motorola private cloud and Amazon AWS in parallel.
Presenters
Sri Harsha Pulleti,
Integration Architect, Motorolla Mobility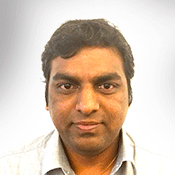 Sri Harsha Pullleti started his career as a webMethods developer at Walgreens as a consultant after completing his Masters in Computer Science. In 2006, he joined Motorola Mobility as a webMethods developer consultant. In 2008, he was hired as a full-time employee and started in the role of a solutions delivery lead. Currently, he manages and leads the entire integration team of Motorola Mobility and leads support for platforms like JBOSS, .Net, Layer 7 (API Gateway) and Test Automation among others.
Richard Striedl,
Advisory IT Architect, Motorolla Mobility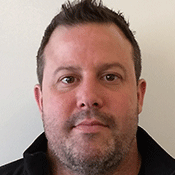 Richard started out his career in the United States Marine Corp as an aviation logistics information technology specialist, where he supported the air wing command in regards to supply chain and aviation maintenance systems. He served four years in the USMC in various locations, Okinawa, Japan and Yuma, Arizona during most of his time in the service. After finishing his duty in the military, he took an opportunity with Motorola which led him on his current 16-year career. In many cases, he was asked to change with the company in culture and technology as well as best practices. His entire career has been built around integration technologies that enable the business to achieve its goals.