[WSO2Con USA 2017] Keynote: Disruption From Within
Understanding the process of transformation is not a simple exercise and it is multi-faceted and must factor in people, processes, legacy products, and services that must be re-engineered, re-imagined or brought to market. What happens when the change isn't perceived as required? Or if the teams involved see this as a technology-only problem? Agile product development teams are only one part of becoming a lean enterprise, but what about the teams that are not agile?
Presenter
Thomas Squeo,
SVP Digital Transformation & Enterprise Architecture, West Corporation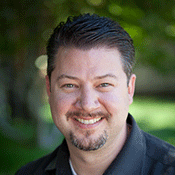 Thomas is a results-oriented, technology executive and change agent focused on the business of software. Capable and forward-looking, he leads within mission-driven, agile organizations that differentiate themselves through excellence in product innovation and customer-centered solutions by focusing on reducing technical friction through simple, human-centered solutions. He is a dynamic thought leader, practitioner and innovator with deep experience in enterprise and public-sector solution implementation. Thomas is responsible for West's ongoing digital transformation bringing tools, techniques and processes to drive culture and product delivery via enterprise architecture throughout the corporation's technology portfolio.