[WSO2Con USA 2017] Positioning WSO2 for Quicker Uptake
Archived Content
This article is provided for historical perspective only, and may not reflect current conditions. Please refer to relevant product page for more up-to-date product information and resources.
WSO2's product packaging, positioning, and go-to-market activities are undergoing some significant evolution to make it easier to explain how WSO2 satisfies business needs. In this session we'll share what motivated these changes and how we expect to bring new business with a fine tuned presentation of products, platforms, and subscription services.
Presenter
Jonathan Marsh,
Vice President – Strategy, WSO2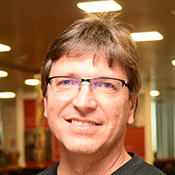 Jonathan Marsh joined WSO2 in 2006 and has served as VP of Business Development and currently is the VP of Strategy, helping develop and implement scalable models for sales, marketing, partnerships, alliances, and OEM programs. Prior to joining WSO2, Jonathan spent nearly a decade at Microsoft where he worked to develop and standardize an array of XML and Web Services technologies.