[WSO2Con USA 2018] API Driven Innovations at Centers for Medicare and Medicaid Services (CMS) - a Federal Health Care Agency
By

Vichitra Godamunne

|

22 Jul, 2018
Download Slides
Centers for Medicare and Medicaid Services run two of largest health care programs for US Health and Human Services (HHS), and it is the single largest payer for health care in the United States. During the session Donghwa Kim will present on how NewWave as a technology partner for Centers for Medicare and Medicaid Services is transforming the agency's technology landscape by helping them adapt API driven microservices by leveraging WSO2 API Manager, Kubernetes, Kafka, Spring Boot, and AngularJS. The topics disussed will include:
How existing features are broken down into microservices
Messaging between microservices - Continuous Integration and Continuous Deployment (CI/CD) of each microservice containers within Kubernetes
Presenter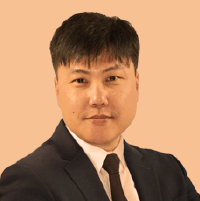 Donghwa Kim
Director of Application Engineering, NewWave
Donghwa Kim is the Director of Application Engineering at NewWave who is one of the premier technologies partners for Centers for Medicare and Medicaid Services (CMS). He is currently acting as the lead technical architect for one of the Center for Medicaid and CHIP Services projects. He has over 18 years of IT experiences working for companies such as IBM, Lehman Brothers, JP Morgan Chase, FINRA, and iJET.