[WSO2Con USA 2018] Nightmare on SSO Street
Download Slides
Implementing an identity and access management (IAM) and API security platform is challenging in many aspects. In this session you will hear about the history of failed single sign-on implementations at Symcor because of a complex legacy use case. They will share how they were able to achieve success with the help of WSO2. What started as a band-aid for a legacy solution, spiraled into a central access management platform for all new product development. In this talk, Symcor will walk you through the architecture and capabilities that are now being leveraged within Symcor to facilitate federated API access.
Presenter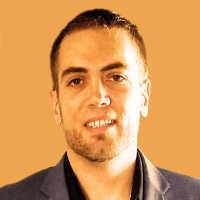 Ken McDonald
Associate Director, Application Security, Symcor
Ken McDonald is an Application Security professional with a strong background in Software Development and Security Architecture. His Development and Information Security experience spanning 15 years has provided the perfect background for Application Security program development and leadership. Ken has successfully introduced Application Security programs and IAM/API platforms in multiple organizations. He has lead several teams and initiatives from a Security Architecture and platform ownership perspective. His areas of specialization include Application Security, Application Penetration Testing, API Security, and IAM engineering and development integration with Single Sign-on technologies such as SAML, OAuth and OIDC.