Skate to Where the Puck Will Be: Building the Wells Fargo Gateway
By

WSO2 Team

|

22 Jul, 2018
Download Slides
Wells Fargo launched its award-winning, customer-facing API channel in September 2016 after a mere nine months for design and build. In this keynote Eric will share the vision of the Wells Fargo Gateway and the recently launched internal API platform, the obstacles faced and overcome during the buildout of both and lessons they are continuing to learn in the rapidly developing API ecosphere. He will also share some thoughts on how APIs factor into the overall digital strategy for Wells Fargo.
Presenter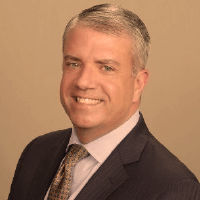 Eric Halvorson
SVP, Head of Gateway Support & Services, Wellsfargo
Eric and his team is responsible for risk, compliance, audit, program office, developer support, platform product development, performance and capacity, technical writing, billing, records retention, customer implementation, and CRM of the Wells Fargo Gateway. He is an industry awarded leader recognized for delivering exceptional business results while providing world-class customer, user and team member experiences in highly complex, dynamic environments.