[WSO2Con USA 2018] The Power of One: Bringing Single User Design into the Healthcare World
By

Vichitra Godamunne

|

3 Jul, 2018
Download Slides
Requiring multiple user accounts in order to access different systems within single hospitals and health care organizations has always been a given. UPMC is working to end that. Built upon WSO2 Identity Server, UPMC is developing an identity management platform to consolidate user's multiple accounts into one, all without the separate internal systems losing their individualized concepts of each user via real-time resolution of authorization items. This session will take a deep dive into UPMC's use of WSO2 and the uncommon technical design decisions that have been necessary in order to make an industry status quo a thing of the past.
Presenter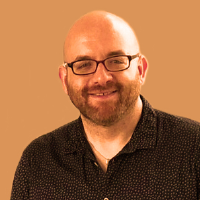 Chris Venturini
Senior Engineering Manager, UPMC Enterprises
Chris' commitment to continuous learning is bolstered by his passions for creative thinking and solving complex problems. Formally educated as a 3D game artist, Chris' self-taught journey into the realm of software engineering has led to 10 years of industry experience as well as expertise in agile methodologies, project management, stakeholder interactions, object-oriented development, and domain-driven design. Chris is a senior engineering manager at UPMC Enterprises where he has begun building UPMC's next generation identity management platform.