[WSO2Con USA 2018] The Rise of Streaming SQL
By

WSO2 Team

|

3 Jul, 2018
Download Slides
Stream processing is now moving from large enterprises that have petabytes of data to startups that are taking on fresh initiatives to change the world. Stream processing no longer requires complex deployments, in-depth programming knowledge, and a lengthy development life cycle. It has now become democratized and accessible to everyone because of the advancements in streaming SQL and beyond. In this session, we will look at:
Trends in stream processing
How streaming SQL has become a standard
The advantages of streaming SQL
Ease of development with streaming SQL: Graphical and streaming SQL query editors
Business value of streaming SQL and its related tools: Domain-specific UIs
Scalable deployment of streaming SQL: Distributed processing
Presenter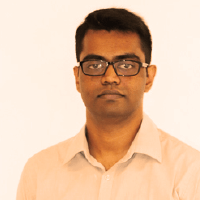 Sriskandarajah Suhothayan
Director, WSO2
Suho is a part of the architecture team that drives research and development efforts of WSO2's real-time analytics platform. His expertise is in real-time event processing and parallel computing solutions. He is the co-founder of WSO2 Siddhi CEP and was previously involved in driving WSO2 Complex Event Processor (now renamed as WSO2 Stream Processor) as a product lead. He also provides technology consulting on customer engagements and does part-time lecturing, mainly focusing on the analytics technology areas.