[WSO2Con EU 2018] Agile as a Metabolism: The Complexity in the Simplicity of Agile
Download Slides
Agile is in itself very simple. The concept is based on interaction and efficiency as a fundament for delivering better business value earlier to the market with better internal quality. But why do so many still struggle to do this as an organization or company? Arie will share his experience and insights on how he handles this and how he helps organizations to make that change. This will not be a tech talk, it will be a talk on common sense of someone who has always been looking at what is possible and not at what seems impossible.
Presenter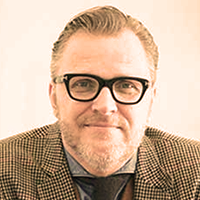 Arie van Bennekum
Thought Leader on Agile and Founder of the Agile Manifesto
Arie is a pragmatic who embeds his pragmatism in structure, discipline and common sense. This eventually led to him being one of the authors of the Agile Manifesto and an expert in the area of Agile Project Management, team facilitation, Agile techniques, and user involvement. Believing in his team, facilitating them to reach their best combined with end user involvement have his focus when he speaks, presents, demonstrates, and lectures about Agility. Today, as Wemanity's Thought Leader, Arie focuses his energy on leading Agile transformations for big international corporates and researching better ways of integrating Agile. Arie is also Chair of the Agile Consortium International, lecturer at universities, and keynote speaker at conferences.