Fintech Ecosystems & Consumer Experiences: The Next Generation of Banking - Summit Americas
By

Dassana Wijesekara

|

18 Aug, 2020
The next generation of banking revolves around consumer experiences, with success hinging on the ability to offer consumers personalised value in their moment of need. Collaborating with a diverse ecosystem of partners is essential for banks to consistently deliver this experience at scale. However, traditional banking, built on complex internalised processes, was not built for this. As a solution, Dassana will introduce "the Banking Experience Canvas", a technical framework built on unbundled banking services made available via APIs on a service mesh. He will demonstrate how this enables deeper collaboration with agile service providers, further empowering consumers to stitch together highly relevant financial services experiences from the bank and a rich fintech ecosystem.
Video
Slides
Presenter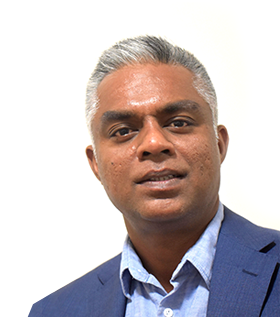 Dassana Wijesekara
Director - Solutions Architecture, WSO2
Dassana is an Enterprise Software Architect, Full-Stack Developer, and Technology Evangelist with multidisciplinary skills and 18 years of experience in building, operating, and evolving scalable enterprise systems. He specializes in open banking and has helped multiple banks, credit unions, and building societies to achieve compliance and provide more consumer-centric products and experiences. He is an experienced coach and speaker in open banking, IoT, RIA, and microservices. In his role, Dassana has provided consultation in business architecture, solution architecture and application design, data architecture, and security architecture across many industry verticals, which include banking and insurance, telecommunication, retail, logistics, and government. He is an avid writer on technology, publishing regularly on Medium and other platforms.