Creating Smart Endpoints Using Integration Microservices
By

Niroshika Priyadarshani

17 Sep, 2020
As microservices-based applications are inherently distributed, the integration of microservices is becoming one of the hardest things when realizing microservices architecture. Rather than using a conventional centralized ESB for integrating services, microservices are integrated based on the smart-endpoints terminology, where all the smarts live at the endpoints while they are interconnected via a lightweight messaging infrastructure. These smart endpoints are often built as integration microservices on top of cloud-native integration technologies. In this session, Senaka will explore some key integration patterns for building integration microservices.
Video
Slides
Presenter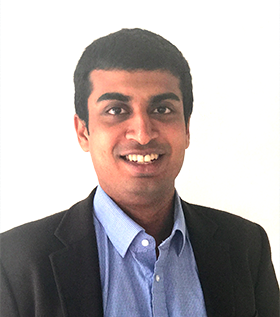 Senaka Fernando
Senior Director - Technology Evangelism, WSO2
Senaka has provided technology consulting on customer engagements, helping to successfully implement governance, enterprise application integration, SAP integration, and on-premise portal solutions. He also founded the WSO2 Web Services Framework/ C++ during his internship with WSO2 in 2008.
Senaka is an elected member of the Apache Software Foundation (ASF) and also a Project Management Committee (PMC) member and committer for a number of projects, which currently include Apache Web Services, Axis2, and several Apache incubator projects. Additionally, Senaka is a member of the OASIS S-RAMP, WEMI, and TOSCA technical committees.