[WSO2 Summit Sydney 2017] Embracing the Digital Economy: "Smashing Down the Barriers"
By

WSO2 Team

|

2 Aug, 2017
The Digital Business Council was established to transform the way Australians do business. This session provides insight into some of the key lessons learnt through a cross-sector digital transformation program involving multiple competitive organizations. It will describes their triumphs and challenges, with a specific focus on the crucial role of active communities and ongoing stakeholder engagement.
Video
Slides
Presenter
Matt Lewis,
Managing Director, Capability Wise Pty Ltd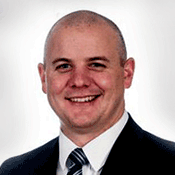 Matt has been working closely with the Australian Business Register (ABR) and the Digital Business Council to transform the procure-to-pay lifecycle across the Australian economy. Matt has a passion for digital transformation and believes that success requires more than just great technology. Successful transformation requires a willingness to challenge the status quo at a strategic business process level, supported by empathetic and ongoing engagement with the people involved in the operation of that process.