[WSO2 Summit New York 2017] Verizon Driving Digital Transformation through Big Data Analytics and Machine Learning
Verizon's big data and AI platform consume petabytes of data from multiple sources such as wireless networks, telematics and IoT and processes it in real-time to deliver actionable insights, predictions, and trends using the web portal and APIs to digital consumers. In this session, Dinesh and Prachi will discuss use cases for digital transformation strategies, lessons learned, challenges faced and how they were addressed, a high-level architecture framework, and how Verizon's big data platform is embracing digital transformation.
Slides
Presenters
Dinesh N. Lokhande
Distinguished Engineer - Software Development, Verizon
Dinesh is a highly entrepreneurial, passionate, accomplished and hands-on professional with experience in developing product roadmaps, specifications, carrier grade platforms, operation support systems in high technology startups and established companies.
Prachi Govalkar
Senior DevOps Engineer, Verizon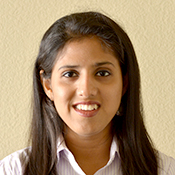 Throughout her career Prachi has worked in multiple stages of the software development life cycle including development, component integration, performance testing, deployment and support maintenance. She also has a flair for adapting to new software applications and products and is a self-starter with a good understanding of business work flows.