[WSO2 Integration Summit London 2019] The Journey to the Start of the Journey
With the kind of IT infrastructure (both technical and organizational) that has grown organically and disconnectedly over the preceding decades, the decision to adopt WSO2 wasn't about re-platforming an integration layer - it was about conceiving of one in the first place. Alongside new project management processes, operational practices, and infrastructural ideologies, integration was reviewed from the ground up. While the maxim was always if it ain't broke, for a given definition of broke, deploying WSO2 was a step on the road to getting the fix in.
Video
Slides
Presenter
Alexis Nelson
Senior Tech Lead, University College London (UCL)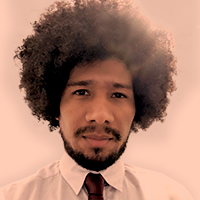 Alexis is a Senior Technical Lead at University College London (UCL), a higher education institute of 14,000 staff based in Central London. He was recently the implementation lead on the project to roll out both WSO2 as an API platform and, more generally, APIs as a service and technical function at the university. Thanks to close collaboration between the project, design, infrastructure, and development teams, UCL has taken great strides in its journey to a service-oriented architecture.