Identity Federation Patterns with WSO2 Identity Server
By

Mohamed Usama Mansoor

|

18 Jul, 2017
Identity Federation Patterns with WSO2 Identity Server
Tuesday, July 18, 2017
09:00 AM - 10:00 AM (PDT) The rapid growth of organizations, ever changing company policies, mergers and acquisitions often lead to the need for complex identity solutions that require integration with multiple heterogeneous systems. This makes traditional centralized identity management systems no longer viable.
Identity federation is now adopted as a solution for such complex systems. It allows you to link multiple identities that belong to different trust domains by means of a common set of policies, practices and protocols.
Join Darshana and Omindu in this webinar as they explore
The challenges of introducing identity federation with use cases
How to leverage identity federation patterns to overcome these challenges
Presenters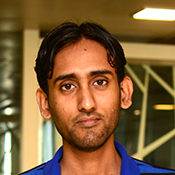 Darshana is an associate technical lead at WSO2 and is a key member of WSO2 Identity Server team. He mainly focuses on the domain of identity management and computer security. He is also interested in the areas of distributed computing and embedded systems. Darshana has worked with several customers on providing solutions and technical consulting specializing in the identity and access management space. He has been a speaker at WSO2Con and has also been involved in several webinars.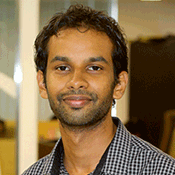 Omindu is a Senior Software Engineer in WSO2 and a member of WSO2 Identity Server project. Prior to joining WSO2, he has worked in a startup company, designing and developing ERP systems. His area of specialization is in IAM domain and holds a bachelor's degree in Electrical Engineering from the University of Moratuwa.