Identity Hub's Role in Social Logins
By

WSO2 Team

|

23 Jun, 2020
Identity Hub's Role in Social Logins
Tuesday, June 23, 2020
Indian Standard Time
Pacific Daylight Time
Watch Videos and View Slides
Legacy web and mobile applications used to have conventional registration and login forms where users are prompted to enter information and credentials. In contrast, most of today's applications support registration and login via social networks instead of/apart from the conventional option.
Even though 'Social Logins' is a common feature in today's applications, this adds a considerable overhead due to the growing popularity of newer Social Network Platforms and the limited extensibility of the Application itself.
In this session we will be talking about adopting Social Logins in your applications as well as an Identity Hub's role there to overcome any added overhead.
Join this webinar to learn
What was wrong with conventional logins
(BYOI) Bring Your Own Identity
What's a Social Login and how does it resolve the issue with conventional logins
Single Sign On (SSO)
Do you need a dedicated Identity Hub in your Social Login solution?
Demo application
Presenters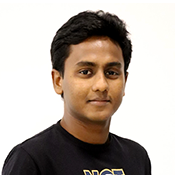 Nipun is a Senior Software Engineer in WSO2 who possesses nearly 3 years of experience providing solutions in the Identity and Access Management domain with Open Source middleware.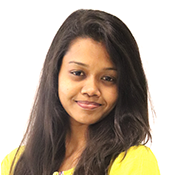 Kasuni is a software engineer at WSO2 IAM team,she closely engages with customers to build their custom solutions with WSO2 Identity Server, help execute their project efficiently and transfer practical knowledge.She is also experienced in working with onboard customers trying to achieve different identity and access management solutions by integrating WSO2 Identity Server.