About Capgemini Italia
Capgemini Italia is a member of the Capgemini Group, one of the world's leading providers of consulting, information technology and outsourcing services, with almost 145,000 people in over 40 countries,. The Group reported 2014 global revenues of EUR 10,573 billion.

Together with its clients, Capgemini creates and delivers business and technology solutions that fit their needs and drive the results they want. A deeply multicultural organization, Capgemini has developed its own way of working, the Collaborative Business ExperienceTM, and draws on Rightshore®, its worldwide delivery model.

Capgemini Italia's offering is addressed to the following industries: Financial Services, Energy & Utilities, Manufacturing, Automotive, Consumer Products, Retail, Public Sector, Telecom Media & Entertainment. Learn more about us at www.it.capgemini.com
Capgemini Italia's offices:
ROMA
Via Di Torre Spaccata 140 -00173
Tel: 06 231901
Fax: 06 23269218
MILANO
Via Nizzoli 6 - 20147
Tel: 02 41493.1
Fax: 02 4149.3500
Torino, La Spezia, Genova, Stezzano (BG), Venezia, Bologna
Piacenza
Napoli
Why Capgemini Italia
Capgemini Italia and specifically the BU dealing with Solutions and Integration, supports its offering in Enterprise Architecture Services with a robust approach based on:
IAF (Integrated Architecture Framework) addressing business, technology, governance and security dimensions
TOGAF (The Open Gorup Architecture Framework)/ADM (Architecture Development Method): structured approach for architecture design and governance
SIA: a web-based tool that accelerates EA mapping and fosters EA governance
45 FTEs among wich 10 TOGAF 9 certified Enterprise Architects other 10 with certification in progress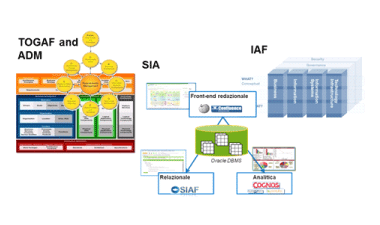 Capgemini Italia AD Solutions & Integration approach to Enterprise Architecture

360-degree approach to systems integration,not only technological aspects but also the processes for managing the lifecycle and methodologies for a structured approach

Expertise and experience in various industries like Telco, Media, Energy, Finance. Knowledge of the major industry standards (such as and Tom, TAM, SID for Telco)

Center of competence: knowledge and experience to almost all integration technologies at both the technical processes. Availability of Resources Certificate on Methodologies and Products

Our approach of "Collaborative Business ExperienceTM" to increase, within organizations, the alignment between Business and IT

Approach independent from the specific technology: the solution is divided between Logic and Technology and remains valid even changing the specific vendor. Ability to perform Software Selection with comparison of various sizes

Architectural Vision: The application of the methodology Enterprise Architecture integration allows you to include aspects of business strategy and execution of projects and always have a vision of development in mind in the long term
Offering
Services
Within the Global Capgemini Offering Capgemini Italia, , offers specific solutions and develops growth initiatives for clients of different sectors:
Public Sector


We help central and local organizations in the public sector and the various agencies to modernize services to citizens by reducing the cost of delivery.

Energy & Utilities


We are global leaders in IT systems for smart grid and smart meter. We help companies to overcome the continue regulatory changes and the growing environmental concerns.

Financial Services


We rationalize applications and IT infrastructures of the financial organizations, helping them to create innovative business models based on mobility and smart data management.

Manufacturing, Automotive, Consumer Products & Retail


We support clients in overcoming the various challenges in the field using technologies such as cloud computing, to create e-commerce platforms and improve the consumer experience.

Telecom, Media & Entertainment


With over 30 years of industry experience, we offer innovative solutions based on a deep understanding of telecommunication and digital, as well as a proven expertise in the field of networks.
Throughout all the sectors above Capgemini Italia BU "AD Solution and Integration" features a rich transversal offering covering Enterprise Architecture.
The focus is on supporting IT organizations in design and management of the Entrprise Architecture in order to deliver the expected business benefits: typically increased flexibility, higher service level, lower operational costs;
Enterprise Architecture for IT is equivalent to the "city plan" for construction industry. Capgemini is a market leader in defining the "IT target map" (target architecture) and how to manage it, given business needs, strategy, requirements, constraints;
Target Architecture components are business maps, information structure, application landscape, data plows, infrastructure, IT organization and governance, security and SOA governance.
The details of the Capgemini Italia AD Solutions & Integration Offering are shown in Picture 1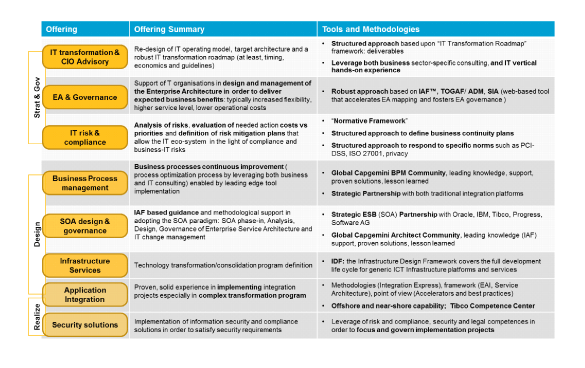 Capgemini Italia AD Solutions & Integration Offering
Solutions
AIF (Adaptive Integration Framework)
Capgemini Italia AD Solutions & Integration WSO2 Competence Center has developed the solution framework AIF (Adaptive Integration Framework), an open solution platform based on open source products selected out of successful business cases.
The full scope of AIF solution is represented in Picture 1.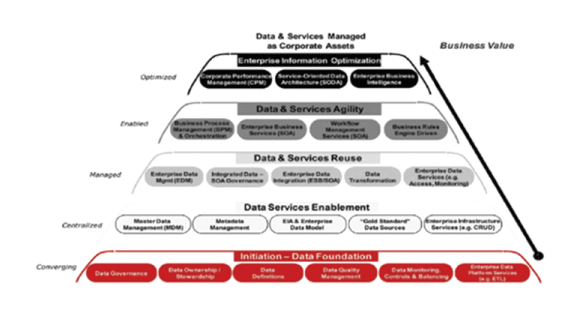 AIF Adaptive Integration Framework
Main functional and non-functional features of the solution are :
Connecting Anything to Anything

Connect to existing applications & services over different protocols & message formats
Multiple Transport/Format Protocol
Adapters to COTS systems
Change Data Capture
Event Driven Architecture
Routing, Mediation & Transformation

Routing: Header based, content based, rule-based and priority-based routing
Mediation: EIPs (including scatter/gather, message filters, recipient list, dead-letter channels, guaranteed delivery and message enrichment), database integration, event publishing, validation
Transformation: Data/Format Transformation,
High Performance, High Availability, Scalability, Load Balancing

Supports highly available deployment
Horizontal scaling via clustering with stateless server architecture
Lightweight Deploy via module/feature feature provisioning
Manage & Monitor

Comprehensive management & monitoring Web console with enterprise-level security
Built-in collection and monitoring of standard access and performance statistics
Integrates with Business Activity Monitor for operational audit and KPI monitoring and management
As it's evident from the application map shown in WSO2 products at the moment are used to cover the highest-value features in the scope.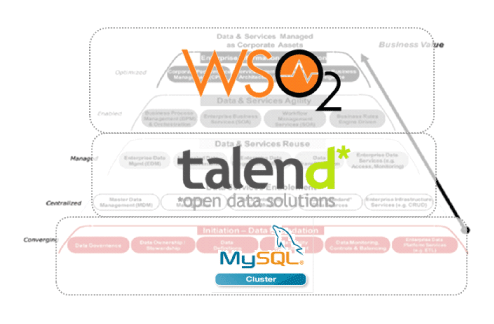 For more information about the AIF solution please contact [email protected] Head of Capgemini Italia AD Solutions & Integration