Jumpstart Your Cloud Transition
Accelerate your digital initiatives with WSO2 Private Cloud. Our fully managed digital platform comes with proven best practices so you can innovate fast and deploy projects on your dedicated cloud infrastructure in your region—in just a few weeks.
Benefits
You can now ensure rapid innovation, with regular, seamless, and proactive updates to your WSO2 products. Leverage the benefits of enhanced agility and scalability as you grow.
Optimized private cloud
Virtual private cloud deployment
Optimized with proven best practices
High availability and disaster recovery
Managed and monitored 24x7
Secured and updated by WSO2
DevOps
Ready
Includes one pre-prod instance free of cost
CI/CD pipeline and multi-stage environment
Cloud-native, with auto-scaling
Control for deployment, management, performance optimization
Secure and Compliant
Integrated identity and access management (IAM)
Zero-trust environment
Accelerated
ROI
Lower platform infrastructure TCO
Accelerated time to market
Transparent subscription pricing model
Pricing
Learn how cost-effective your API integration projects can be with WSO2 Private Cloud, all available with our simple subscription pricing.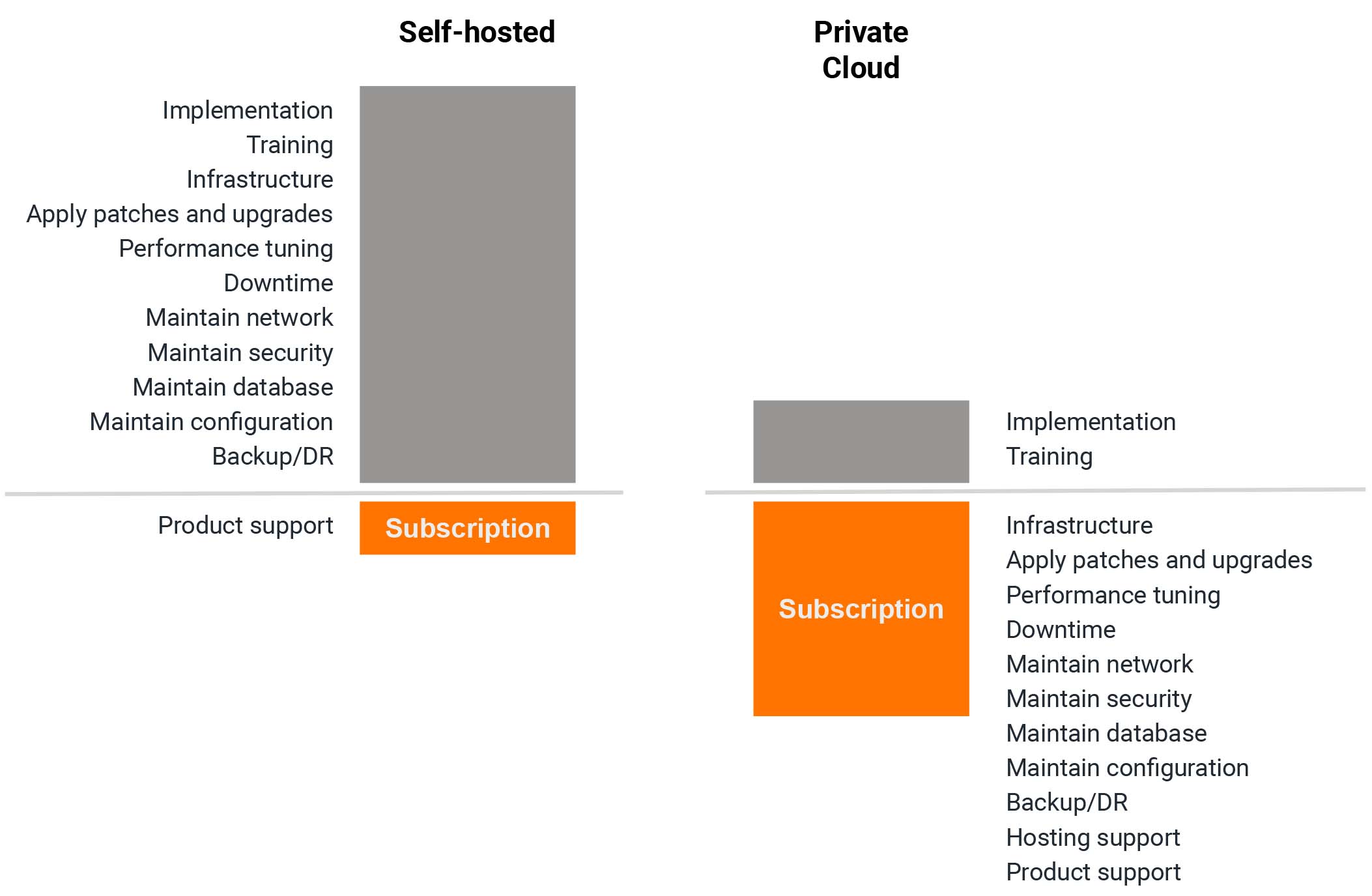 Want to learn more about WSO2 Private API Integration Cloud or WSO2 Private Identity Cloud?
Reach out to your account manager today.
Contact Us