WSO2 Identity Server named a strong performer by Forrester
The Forrester Wave™: Customer Identity And Access Management, Q4 2020
WSO2 Identity Server has been recognized as a strong performer among the 13 CIAM vendors that matter the most, according to Forrester Research, Inc. The report notes that, "WSO2 assembles open source and proprietary pieces into a versatile CIAM platform," and, "It has always focused on API- and standards-based IAM and comes with a comprehensive reference architecture."
WSO2 Identity Server is a leading provider of IAM solutions that helps to create agile CIAM solutions by federating, authenticating and unifying identities while connecting users to applications, APIs and systems.
In the current offering category of The Forrester Wave™: Customer Identity and Access Management, Q4 2020 report, WSO2 received scores of 5.0, the highest rating possible, for eight criteria including
Authentication, consent management and privacy, customer self-service and data orchestration and user management, and commercial model.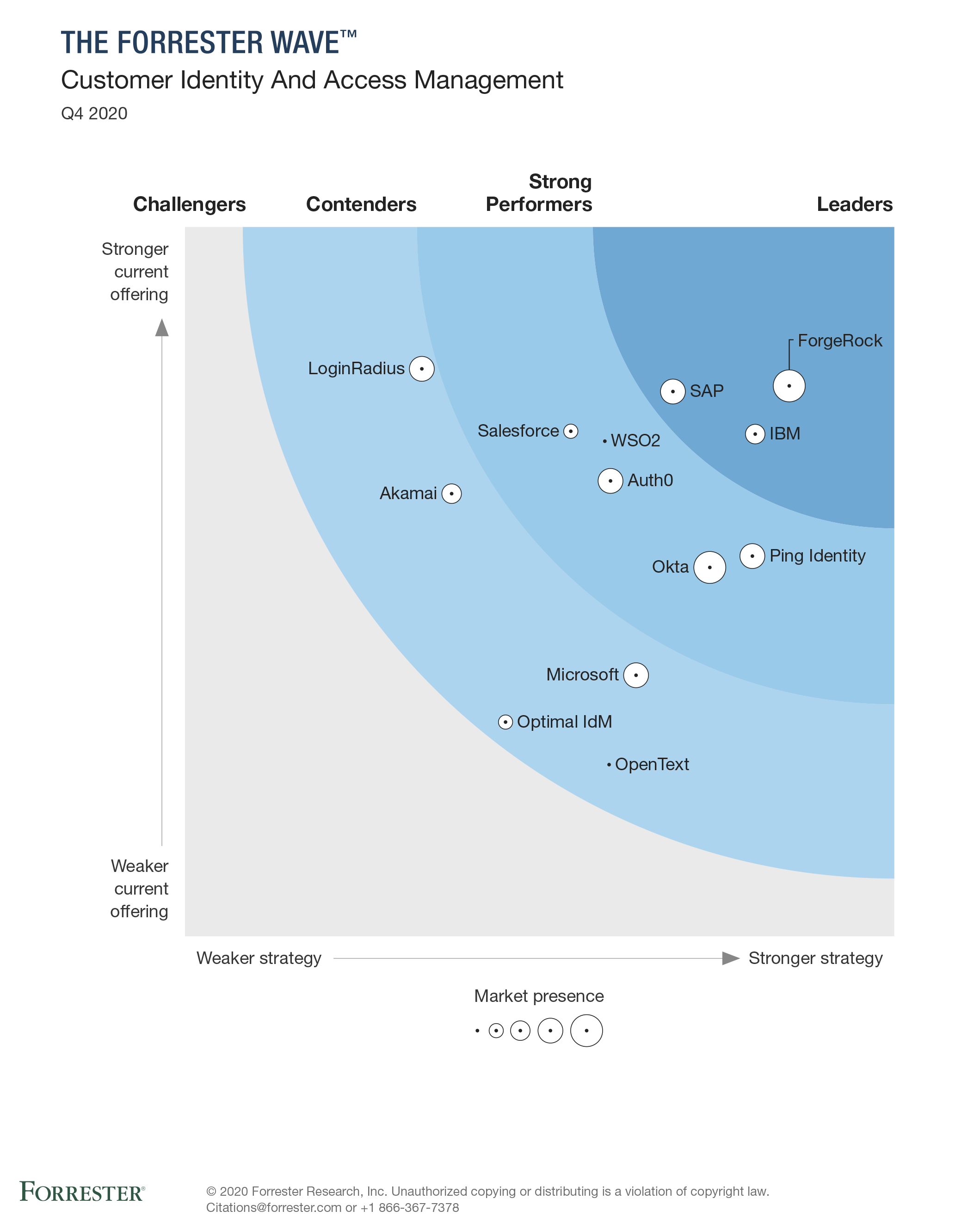 The report observes, "role-based access control for admins, passwordless authentication, forgotten user ID recovery, and notification management and dashboarding are also strong."
In evaluating WSO2, the report concludes, "The solution is a great fit for firms looking for a cost-effective solution that they will operate themselves or have a managed security service provider operate."
Check out our other customers
The Forrester Wave™ is copyrighted by Forrester Research, Inc. Forrester and Forrester Wave are trademarks of Forrester Research, Inc. The Forrester Wave is a graphical representation of Forrester's call on a market and is plotted using a detailed spreadsheet with exposed scores, weightings, and comments. Forrester does not endorse any vendor, product, or service depicted in the Forrester Wave. Information is based on best available resources. Opinions reflect judgment at the time and are subject to change.