What is Enterprise Integration?
Modern computer systems interact with one another with increasing complexity, and companies now have a treasure trove of data to understand their customers, purchasing patterns, and employee interactions better than ever before. In order to take advantage of all this data, the applications and devices at the core an organization's business strategy must be accessible to each other—and, very likely, across multiple cloud environments.
Enterprise integration or enterprise application integration encompasses the technologies, processes, and team structures that connect data, applications, and devices from everywhere in your IT organization. By definition, it focuses on system interconnection, electronic data interchange, product data exchange, and distributed computing environments.
WSO2 Enterprise Integrator, core to the WSO2 Integration Agile Platform, is an open source integration product for cloud native and container-native projects. It enables enterprise integration experts to build, scale, and secure sophisticated integration solutions to achieve digital agility. Unlike other integration products, WSO2 Enterprise Integrator already contains integration runtimes, message brokering, business process modeling, analytics, and visual tooling capabilities.
Our article Brownfield Integration: Why It's Important For Modernizing Your Enterprise delves into the importance of brownfield integration, the challenges you may encounter, and how you can use WSO2 Enterprise Integrator for brownfield integration.
Key Takeaways:
Why is Brownfield Integration Important?
Types of Systems in a Brownfield Integration Environment
Key Functionality Requirements
Implementation of Key Functionality Requirements with WSO2 Enterprise Integrator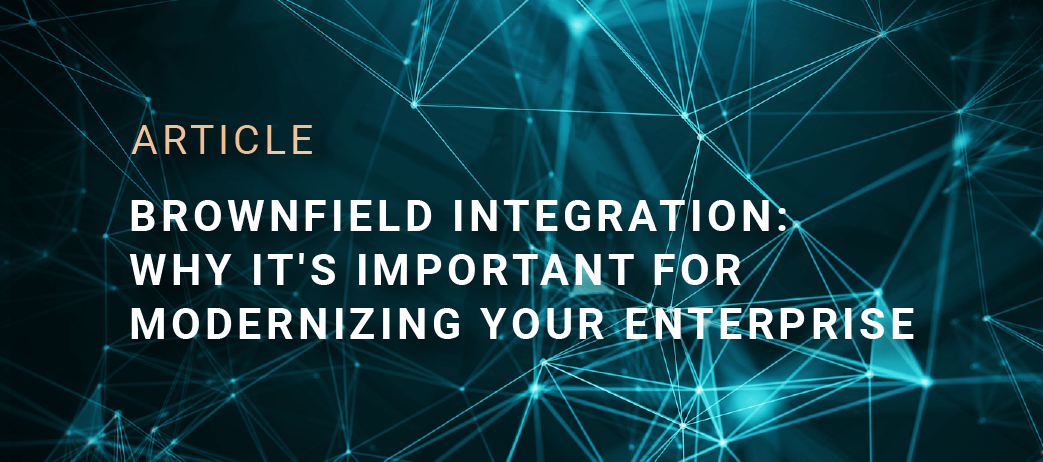 Read the Article >