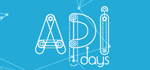 Session will examine how APIs can solve the challenges of connecting IoT devices with existing SOA and legacy systems in the enterprise
Mountain View, CA – June 15, 201 – Across market sectors, businesses are recognizing strategic advantages provided by the Internet of Things (IoT). At API Days San Francisco (API Days SF) 2015, WSO2 Vice President of Solutions Architecture Asanka Abeysinghe will discuss how to connect IoT devices and sensors with other enterprise systems using APIs. WSO2 is a Silver Sponsor of API Days SF, which will run June 17-18, 2015 at PARISOMA in San Francisco.
The presentation, "APIs: The Bridge to IoT," will run 2:00 – 2:30 p.m. on Wednesday, June 17, 2015. Asanka will begin by examining how APIs enable the extensibility of business operations in internal, external and partner networks. He then will discuss the relationship between APIs and IoT as well as how APIs can be used to bridge IoT with other technology domains, such as existing service-oriented architecture (SOA) and legacy systems within the enterprise. Asanka will conclude by presenting a reference architecture for IoT-based systems and describe use cases, which reference WSO2's enterprise middleware and cloud platform as a toolset for implementation.
About the Presenter
Asanka Abeysinghe is WSO2 vice president of solutions architecture. In his role, he spearheads the company's customer facing technical tasks and oversees the solution architecture and technical sales functions. He also provides consulting to key WSO2 customer and conducts workshops specifically targeted at enterprise architects and technical managers. Asanka has over 15 years of industry experience, which include implementing projects ranging from desktop and web applications through to highly scalable distributed systems and SOAs in the financial domain, mobile platforms, and business integration solutions. His areas of specialization include application architecture, development using Java technologies, C/C++ on Linux and Windows platforms.
Integrated Open Source Approach to the Connected Business
The WSO2 booth at API Days SF 2015 will have experts available to discuss the synergistic, integrated approach of WSO2's 100% open source platforms in addressing the technology demands of competing in a connected world, including the cloud, API management, the management and security of mobile and Internet of Things devices, big data analytics, and DevOps. Among the WSO2 solutions are products from the comprehensive WSO2 Carbon enterprise middleware platform, which includes WSO2 API Manager; WSO2 API Cloud; WSO2 Private PaaS; and the WSO2 App Factory cloud-enabled DevOps platform.
Significantly, all WSO2 solutions are built on the same fully componentized, OSGI-compliant code base. As a result, developers can easily deploy and customize any of these WSO2 products and the 175-plus components on which they are comprised, providing greater flexibility and agility to meet changing enterprise demands. In addition to WSO2 cloud platforms, all WSO2 Carbon enterprise middleware products also are fully multitenant and cloud-ready. This means IT professionals can write an application once and deploy it on the same middleware on-premises, in the cloud, or in a hybrid environment.
About API Days SF 2015
API Days San Francisco 2015 is focused on API Design and Strategy that supports the IoT revolution. This year's event will bring together API gurus from all over the globe to discuss and provide insights under the main themes, "The Connected Life: City, Transportation, and Home" and "API Design & Strategy for the Internet of Things Revolution." For more information, visit http://sf.apidays.io.
About WSO2
WSO2 delivers on the promise of the connected business with the only completely integrated enterprise platform that enables businesses to build, integrate and manage their APIs, applications, and Web services on-premises, in the cloud, and on mobile devices. Leading enterprise customers worldwide rely on WSO2's award-winning 100% open source platform and its robust governance and DevOps functionality for their mission-critical applications. Today, these businesses represent nearly every sector: health, financial, retail, logistics, manufacturing, travel, technology, telecom and more. Visit https://wso2.com or check out the WSO2 community on the WSO2 Blog, Twitter, LinkedIn and Facebook..
Trademarks and registered trademarks are the properties of their respective owners.