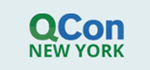 WSO2 Director of Cloud Architecture will explore use of Docker, CoreOS and Kubernetes for containers on Apache Stratos; Sr. Technical Lead of Cloud will address challenges of building a public cloud
Mountain View, CA – June 9, 2015 – WSO2 today announced that two technology executives will present sessions on cloud implementation best practices at QCon New York 2015.
Lakmal Warusawithana, WSO2 director of cloud architecture and vice president of Apache Stratos, will examine how to deploy containers using Docker, CoreOs, and Kubernetes with Apache Stratos.
Amila Maha Arachchi, WSO2 senior technical lead of the cloud team, will explore how to overcome the challenges of building and maintaining a public cloud.
WSO2 is a Platinum Sponsor of QCon New York, which will run June 10-12, 2015 at the New York Marriott at the Brooklyn Bridge in New York City, New York.
June 10: Challenges in Building a Public Cloud
Amila will present, "War Stories from Building a Public Cloud," at 11:55 a.m. – 12:45 p.m. on Wednesday, June 10, 2015, in the Roebling/Gleason room. He will begin by reviewing the issues that teams face when building a public cloud using a set of open source products. Amila then will discuss how he addressed the challenges he experienced when creating WSO2 Public Cloud with the fully open source WSO2 middleware platform, which is available under the Apache License 2.0.
Topics will include:
Customizing and extending existing products
Configuration management
Ensuring security
Managing frequent bug fixes, upgrades and migrations
Collecting stats
Receiving feedback and helping users
June 11: Deploying Containers With Docker, CoreOS & Kubernetes
Lakmal will present, "Containers in Production with Docker, CoreOS, Kubernetes and Apache Stratos," at 11:50 a.m. – 12:40 p.m. on Thursday, June 11, 2015, in the Roebling/Gleason room.
Lakmal will begin by discussing how the integration of Apache Stratos with the Docker platform, CoreOS Linux distribution, and Kubernetes container management system provides a more powerful single toolkit for container orchestration, monitoring, auto-scaling and auto-healing support. Next, he will discuss how smart policies and infrastructure as a service (IaaS) agnostic support provide ability to run containers in almost every popular public and private cloud. Finally, Lakmal will examine how to install and deploy sample applications using Docker, CoreOS Linux and Kubernetes, as well as show how to use key Apache Stratos functions for application deployment, provisioning, auto-scaling and more.
About the Presenters
Lakmal Warusawithana is WSO2 director of cloud architecture and vice president of Apache Stratos. At WSO2, Lakmal focuses on the development of WSO2 Private PaaS, which is built on top of the Apache Stratos project. Lakmal has over 12 years of industry experience. In 2005, he co-founded the thinkCube, pioneering the next generation of collaborative cloud computing products tailored toward telecom operators. Prior to thinkCube, he specialized in Linux-based server deployments that came with a custom server management interface at ITABS.
Amila Maha Arachchi is a senior technical lead of the cloud team at WSO2. Amila has also provided technology consulting on customer engagements including customer QuickStart programs. Amila was involved in WSO2's cloud effort since 2010 and is interested in architecting fault tolerant deployments. He holds a first class degree from the Department of Computer Science and Engineering, Faculty of Engineering, University of Moratuwa.
Integrated Open Source Approach to the Connected Business
The WSO2 booth at QCon New York 2015 will have experts available to discuss the synergistic, integrated approach of WSO2's 100% open source platforms in addressing the technology demands of competing in a connected world, including the cloud, API management, the management and security of mobile and Internet of Things devices, big data analytics, and DevOps. Among the WSO2 solutions featured will be products from the comprehensive WSO2 Carbon enterprise middleware platform, WSO2 Private PaaS, WSO2 Public Cloud, and the WSO2 App Factory cloud-enabled DevOps platform.
Significantly, all WSO2 solutions are built on the same fully componentized, OSGI-compliant code base. As a result, developers can easily deploy and customize any of these WSO2 products and the 175-plus components on which they are comprised, providing greater flexibility and agility to meet changing enterprise demands. In addition to WSO2 cloud platforms, all WSO2 Carbon enterprise middleware products also are fully multitenant and cloud-ready. This means IT professionals can write an application once and deploy it on the same middleware on-premises, in the cloud, or in a hybrid environment.
About QCon New York
QCon is a community-driven conference with over hundreds of speakers and influential, inspiring attendees driving innovation in software development. Organized by InfoQ, QCon is practitioner-driven conference, designed for technical team leads, architects, engineering directors, and project managers who influence innovation in their teams. QCon empowers software development by facilitating the spread of knowledge and innovation in the developer community. For more information, visit https://qconnewyork.com.
About WSO2
WSO2 delivers on the promise of the connected business with the only completely integrated enterprise platform that enables businesses to build, integrate and manage their APIs, applications, and Web services on-premises, in the cloud, and on mobile devices. Leading enterprise customers worldwide rely on WSO2's award-winning 100% open source platform and its robust governance and DevOps functionality for their mission-critical applications. Today, these businesses represent nearly every sector: health, financial, retail, logistics, manufacturing, travel, technology, telecom and more. Visit https://wso2.com or check out the WSO2 community on the WSO2 Blog, Twitter, LinkedIn and Facebook..
Trademarks and registered trademarks are the properties of their respective owners.